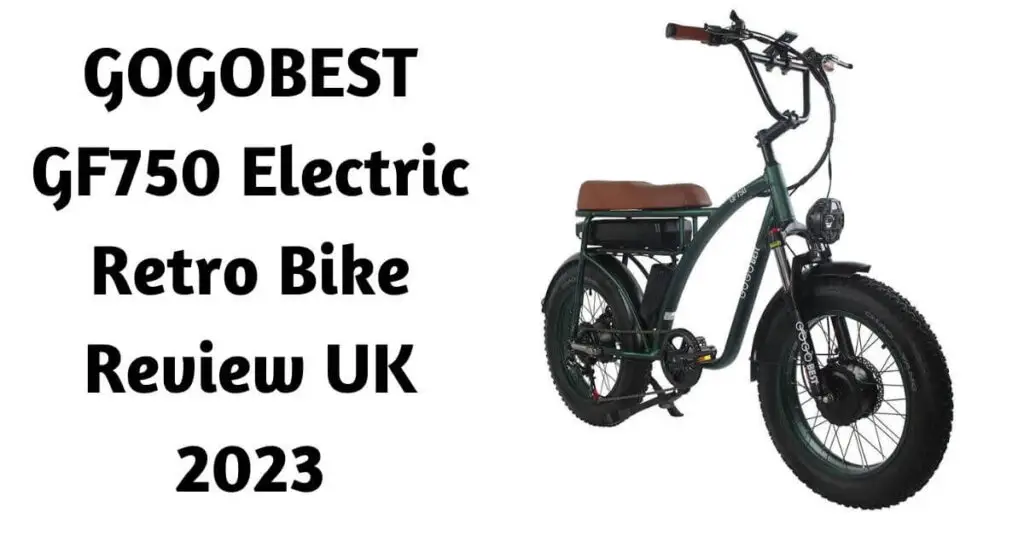 All recommendations within this article are informed by expert editorial opinion. If you click on a link in this story we may earn affiliate revenue.    
Introduction
Exploring the electric bike market, one can't help but notice the GOGOBEST GF750 Electric Retro Bike.
This e-bike combines aesthetic charm with performance, making it a standout choice for riders in the UK.
But is it worth the hype?
Let's delve into its features and find out!
Lightweight Yet Sturdy Construction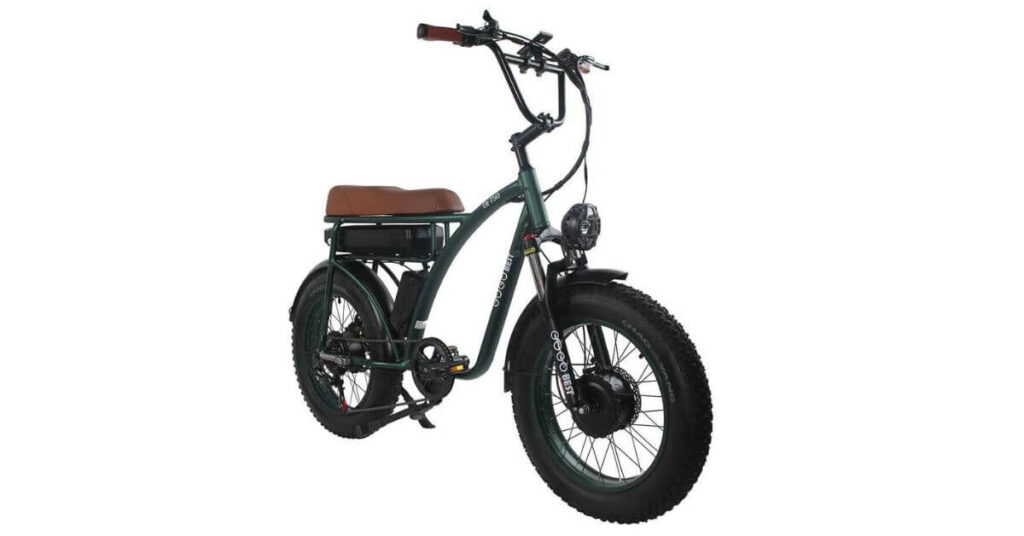 Constructed with a lightweight aluminium alloy frame, the GOGOBEST GF750 promises durability without compromising on its weight.
The front and rear double oil spring suspension ensures a comfortable ride, no matter the terrain.
Whether it's potholes, asphalt, or gravel roads, this e-bike is built to handle them all.
Power and Performance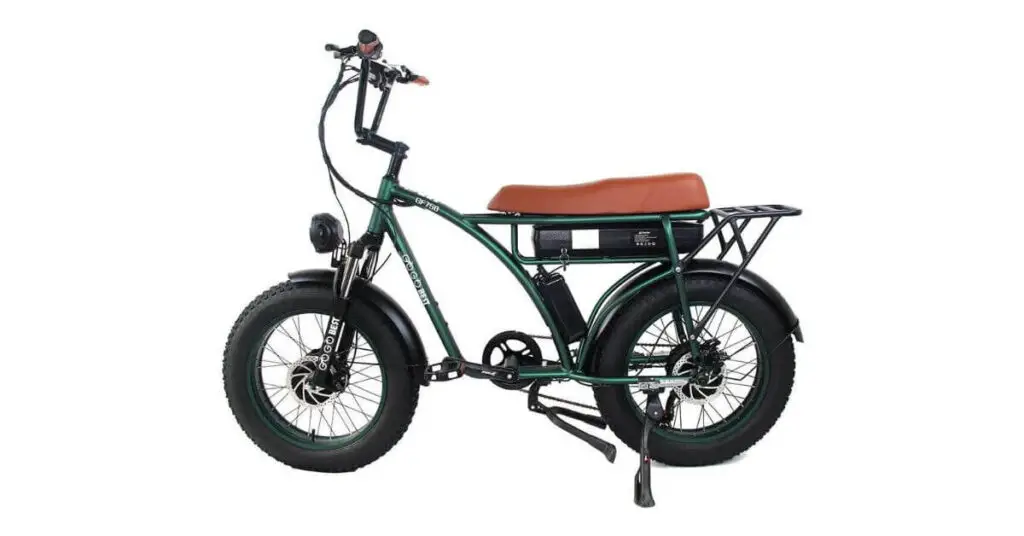 Equipped with dual 2000W motors – 1000W on both the front and rear, the GF750 doesn't shy away from delivering a powerful performance.
It takes a mere 4.9 seconds to reach its full speed.
Such quick power output makes it efficient in terms of handling, stability, braking, and climbing.
Speaking of climbing, its 48V 2000W brushless motor provides the rider with the capability to tackle inclines of up to 45°.
The star gear arrangement boosts its torque, ensuring efficient energy conversion, thus enhancing both speed and climbing capability.
Extended Battery Life and Features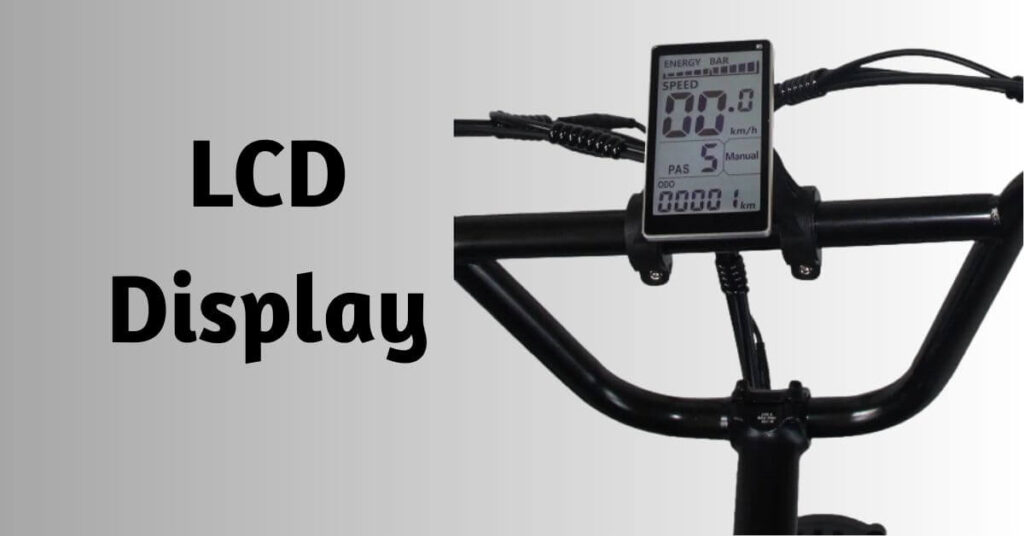 With the 48V 17.5AH power supply, the GF750 ensures you won't be left stranded.
Its 18650 lithium detachable battery not only offers convenience with its quick charging capability but also serves as a power bank.
You can charge devices like iPads or phones on the go.
Furthermore, its waterproof and dustproof features guarantee durability across various conditions.
Product Specifications
| Specification | Detail |
| --- | --- |
| Model | GF750 |
| Colour | Green / Blue / Black |
| Top Speed | 15.5 mph (unlockable to 31 mph) |
| Maximum Load | 440 lbs / 200 kg |
| Max Grade | 45° |
| Waterproof Rating | IP54 |
| Motor Power | Dual 48V 1000W Front and Rear Hub Brushless Motor |
| Charging Time | 5-8 hours |
| Travel Distance (Electric mode) | 31 miles |
| Travel Distance (Assisting mode) | 50 miles |
| Tyres | 20″ × 4″ all-terrain fat tyre |
| Weight | 79 lbs – 36.2 kg |
| Recommended Rider Heights | 5'4″ ~ 6'8″ (165 – 210 cm) |
Product Specifications
Additional Noteworthy Features
7-speed Shimano Gears: For those who love control, the Shimano 7-speed freewheel offers the flexibility to modify speeds according to terrain and personal preference.
Fat Tyres: Measuring 20″ x 4.0″, the GF750's tyres promise a stable ride. Their anti-skid and anti-vibration features further enhance the riding experience.
Suspension and Braking System: The front fork suspension system efficiently counters disturbances, ensuring adaptability across road conditions. Meanwhile, the dual front and rear disc braking system provides reliable stopping power, crucial for emergency situations.
Advanced LCD Display: Stay informed with the GF750's intelligent LCD display. It provides data on power output, gear switch, cycling statistics, and more.
Should You Get the GOGOBEST GF750?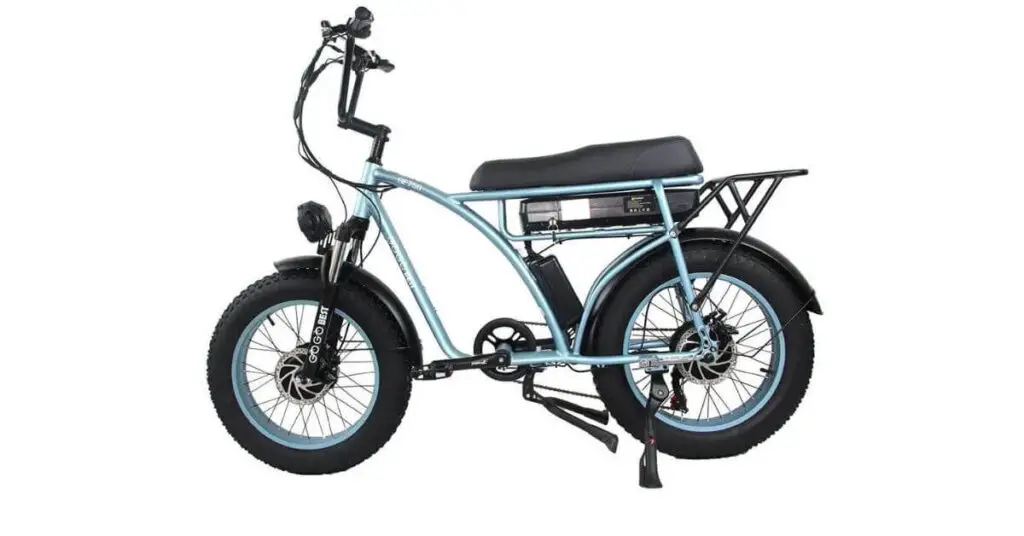 If you're looking for a blend of style and performance, the GOGOBEST GF750 should be on your radar.
Its retro-inspired design combined with modern features promises an unmatched cycling experience. Don't miss out on experiencing its freedom and fashion!
FAQ's
How long does the GOGOBEST GF750 battery last on a single charge?
The battery offers a range of 31 miles in pure electric mode and up to 50 miles in power-assisted mode.
Is the GF750 suitable for off-road terrains?
Yes, its robust construction and powerful motor make it suitable for both urban and off-road terrains.
Can I charge my devices using the e-bike's battery?
Absolutely! The GF750 comes with a charging socket that can charge devices like iPads or phones on the move.
What is the weight capacity of the GOGOBEST GF750?
It can comfortably accommodate riders up to 440 lbs or 200 kg.
How does the Shimano 7-speed freewheel enhance the riding experience?
It provides riders with the flexibility to modify speeds according to the terrain, ensuring optimal performance and comfort.
Final Thoughts
In the ever-expanding universe of electric bikes, the GOGOBEST GF750 holds its own, offering a mix of power, performance, and style.
Its unique features and tech capabilities make it a worthy contender for anyone looking to invest in an e-bike.
Your continuous support and engagement keep us going, and we're always here to provide you with unbiased, in-depth reviews.
Until next time, happy riding! 🚴‍♂️🔋🌍