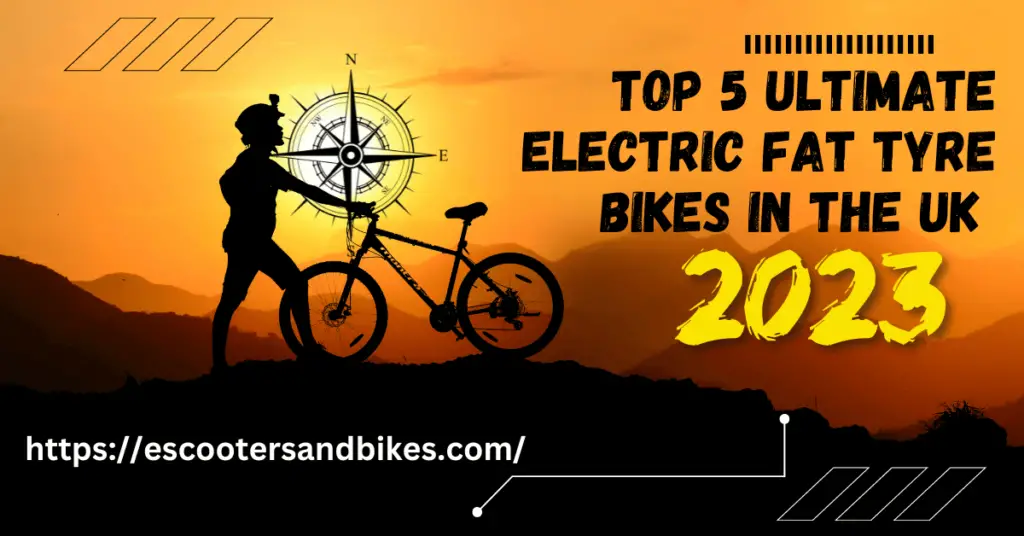 Introduction
Seeking the perfect fat tyre e-bike for your off-road escapades?
Discover the top 5 ultimate electric fat tyre bikes available in the UK and what makes them exceptional.
Our article covers essential factors to consider when choosing a fat tyre e-bike and addresses some frequently asked questions.
Key Factors When Buying a High-Performance Fat Tyre E-Bike
Unrivalled Motor Power
A high-wattage motor delivers unmatched torque, making it effortless to tackle steep hills and rough surfaces.
Choose a motor that provides the power you need for your desired terrains.
Impressive Battery Capacity
A more significant battery capacity allows for extended distances on a single charge, giving you the freedom to explore further without worrying about running out of power.
Robust Frame Material
The frame material should be lightweight and corrosion-resistant for long-lasting durability.
Aluminium and carbon fibre are popular choices due to their impressive strength-to-weight ratio.
Ultimate Riding Comfort
For lengthy trips and off-road escapades, prioritise features such as suspension systems, ergonomic grips, and adjustable components for a customised fit and maximum comfort.
Striking the Perfect Balance with Price
Investing in a high-quality bike with reliable components can save you money on maintenance and replacement parts in the long run.
Find the perfect balance between quality and affordability.
Top 5 Electric Fat Tyre Bikes in the UK
1. ELEGLIDE TANKROLL 26″: The All-Terrain Powerhouse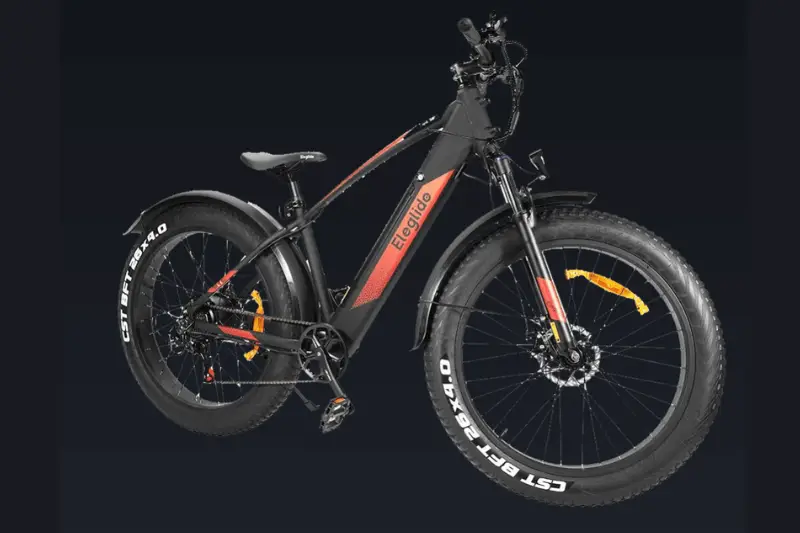 The ELEGLIDE TANKROLL is a powerful all-terrain fat tyre e-bike with a 740W motor and a 48V 10Ah battery.
Its lightweight aluminium frame and front suspension fork ensure a comfortable ride on rough terrain.
2. Lankeleisi X3000 Plus 20″: The Ultimate Foldable Beast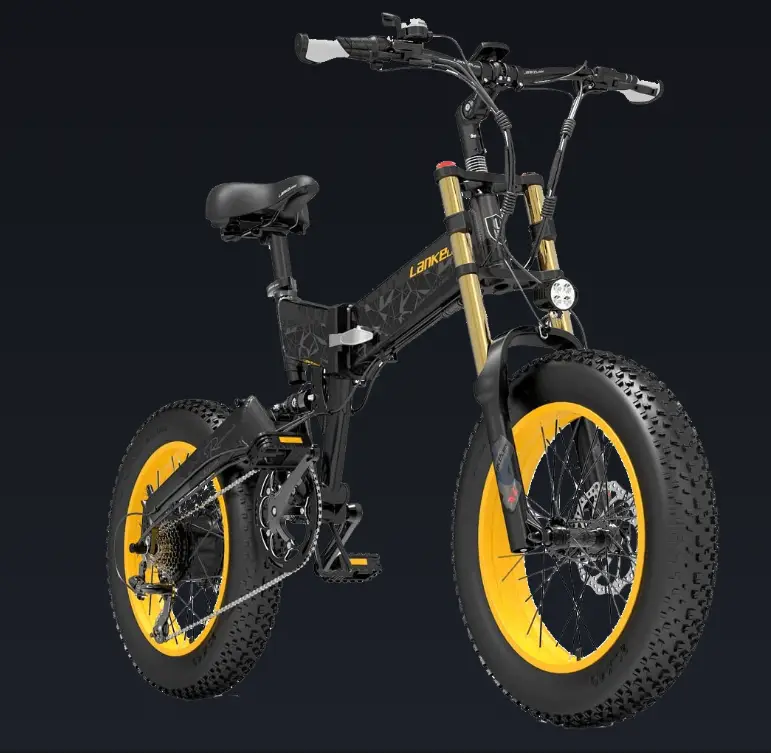 The Lankeleisi X3000 Plus is a compact and foldable fat tyre e-bike with a 1000W motor and a 48V 17.5Ah battery.
Its folding aluminium frame and front and rear suspension systems make it the ultimate portable off-road machine.
3. BEZIOR XF800 26″: The Versatile City and Off-Road Champion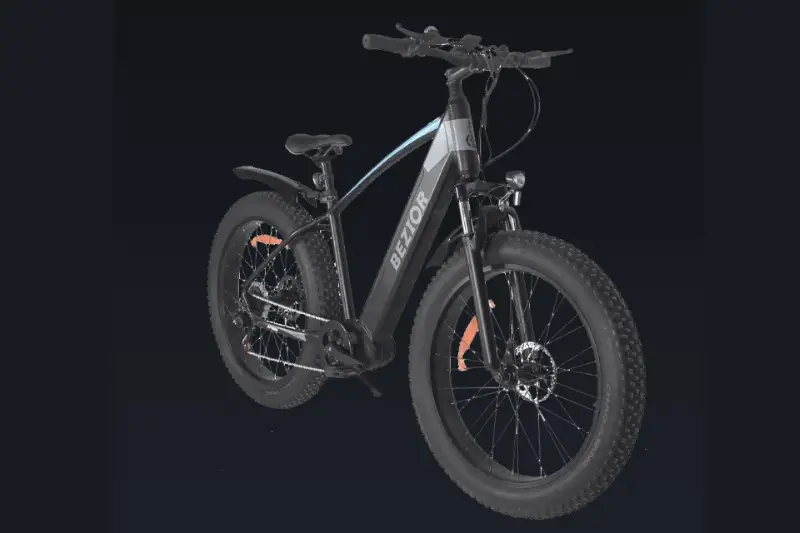 The BEZIOR XF800 is a versatile electric city bike with 26-inch fat tyres, suitable for both urban environments and off-road adventures.
Its 500W motor and 48V 13Ah battery offers a range of up to 60 km.
4. LANKELEISI XT750 Plus 26″: The High-Speed Trail Blazer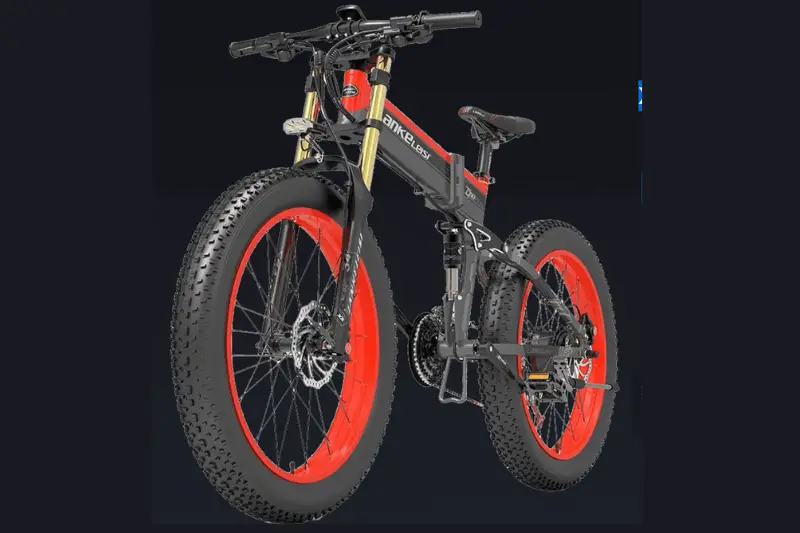 The LANKELEISI XT750 Plus is a high-performance fat tyre electric mountain bike with a 1000W motor, capable of reaching speeds up to 50 km/h.
Its aluminium frame and front and rear suspension make it perfect for challenging trails.
5. Lankeleisi XF4000: The Thrilling Off-Road Adventurer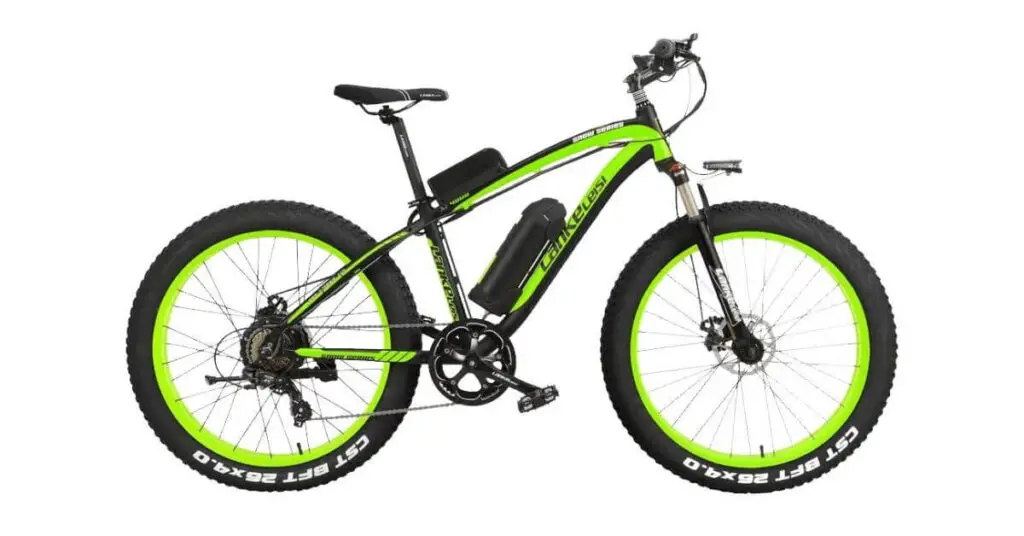 The Lankeleisi XF4000 is an electric bike designed for thrilling off-road adventures.
It features a powerful 1000W motor, 48V 15Ah battery, and 26-inch fat tires that can handle even the most rugged terrain.
The bike also has a comfortable saddle, front suspension, and disc brakes for a safe and enjoyable ride.
With a top speed of 45 mph and a range of up to 60 miles, the Lankeleisi XF4000 is the perfect bike for exploring the great outdoors.
Conclusion
Finding the ultimate electric fat tyre bike in the UK depends on your needs, preferences, and budget.
The five models we've discussed in this article offer a range of motor power, battery capacity, and additional features.
Whether you're looking for a powerful off-road performer, a foldable option for easy storage, or a versatile city bike, there's an electric fat tyre bike that's perfect for you.
FAQs
What are the advantages of fat tyre e-bikes?
Fat tyre e-bikes offer better traction, stability, and comfort on various terrains, such as sand, snow, and mud. They're also more forgiving on rough terrain, making them suitable for off-road adventures.
Can I ride a fat tyre e-bike on regular roads and bike paths?
Yes, fat tyre e-bikes can be ridden on regular roads and bike paths. However, they may be slower and require more effort to pedal compared to regular e-bikes due to their larger tyres.
How do I maintain my fat tyre e-bike?
Regular maintenance for a fat tyre e-bike includes cleaning and lubricating the chain, checking tyre pressure, inspecting the brakes and suspension, and ensuring all bolts are securely tightened. Additionally, it's essential to charge and store the battery properly to prolong its lifespan.
Are fat tyre e-bikes heavier than regular e-bikes?
Fat tyre e-bikes are generally heavier than regular e-bikes due to their larger tyres and reinforced frames. However, the weight difference may not be significant, depending on the specific models being compared.
How long does the battery last on a fat tyre e-bike?
The battery life of a fat tyre e-bike depends on factors such as battery capacity, riding conditions, and rider weight. On average, a fully charged battery can last anywhere from 30 km to over 100 km.
My Final Thoughts
Thank you for reading our article on the top 5 outstanding electric fat tyre bikes in the UK.
We hope it has helped you find the perfect e-bike for your off-road adventures.
Don't forget to check out our next article, Choosing the Perfect E-Bike In The UK: for essential tips on keeping your e-bike in top shape.
Happy riding!