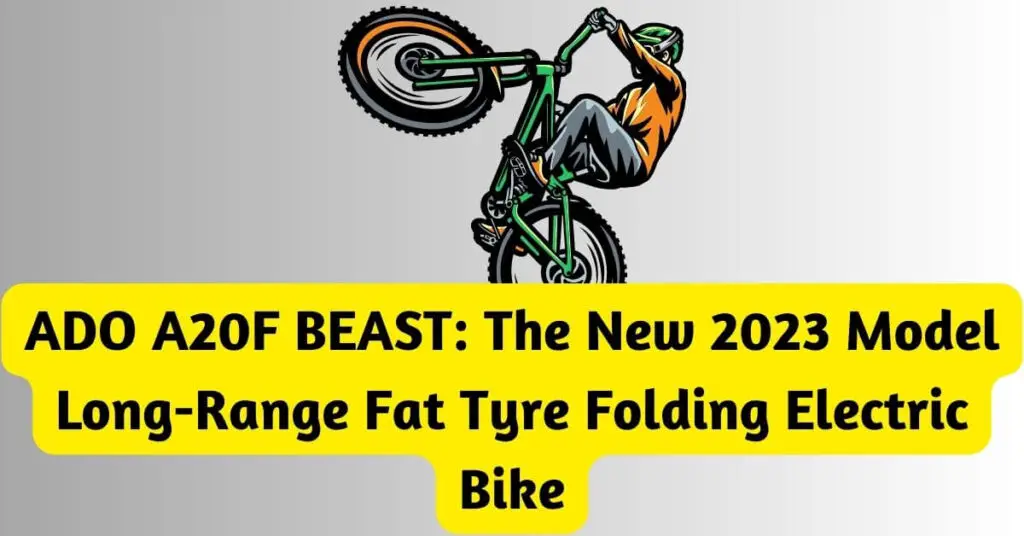 All recommendations within this article are informed by expert editorial opinion. If you click on a link in this story we may earn affiliate revenue.
Introduction
Electric bikes have evolved significantly over the years, and the ADO A20F Beast stands as a testament to this evolution. This folding fat-tire e-bike is making waves in the market, and for good reasons.
Distinct Features of ADO A20F Beast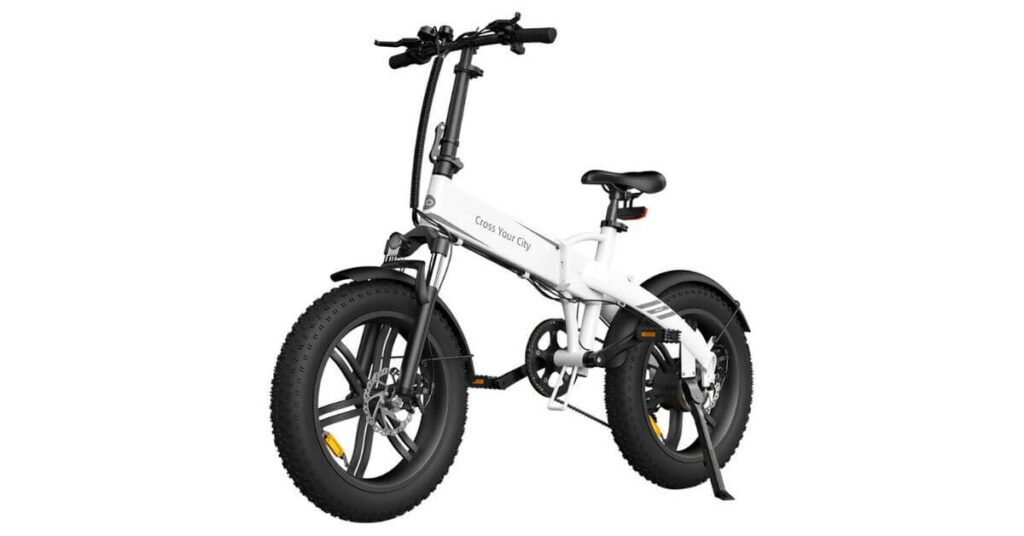 When discussing the ADO A20F Beast, it's impossible to overlook its thick tires.
Measuring a robust 20 by 4 inches, these tires are designed to handle any terrain.
These tires promise riders an exceptional stability and traction, even on challenging trails.
Along with its tires, the bike's advanced suspension system is engineered to offer a smooth ride.
Whether you're on a rugged country trail or navigating city streets, the ADO A20F promises a ride that's both thrilling and comfortable.
Performance and Battery Life
Powering this e-bike is a 250-watt motor that can hit speeds up to 25 km/h, making sure riders are always compliant with UK standards.
However, what sets the ADO A20F Beast apart from its competitors is its impressive battery life.
A single charge of its 36V 14.5Ah battery can cover up to 120 kilometres.
This longevity ensures the bike suits not only short city commutes but also longer explorative rides.
Construction and Durability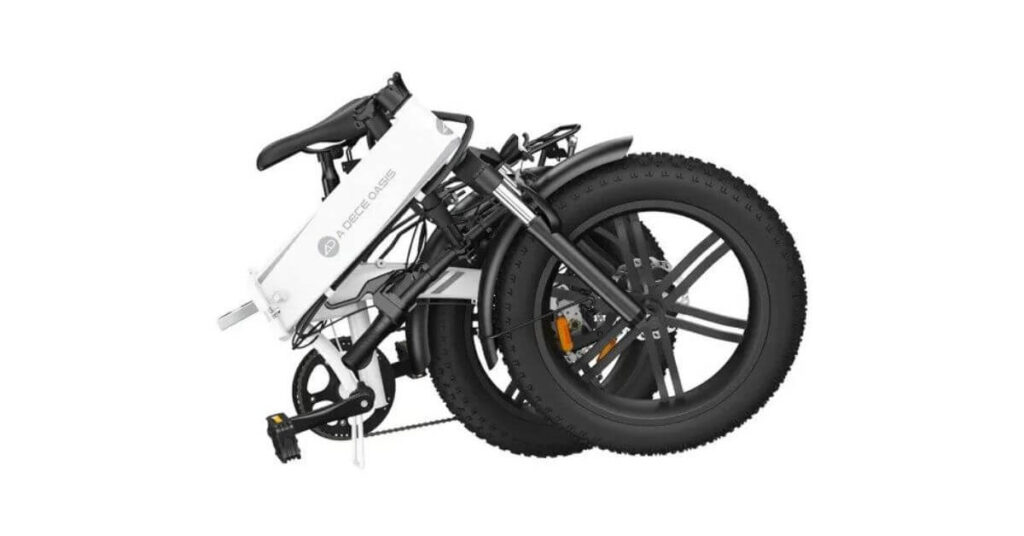 The ADO A20F Beast's high-strength aluminium alloy frame sets it apart in terms of durability.
Resistant to rust and corrosion, it's ideal for those who love to take their e-bikes on outdoor adventures.
The frame ensures a robust structure, promising riders a reliable and long-lasting companion for their journeys.
Other Noteworthy Features
Apart from its standout features, the ADO A20F Beast also boasts a hydraulic disc brake system, offering riders exceptional stopping power.
Additionally, its 7-speed Shimano transmission system provides various speed options suitable for different terrains and rider preferences.
Frequently Asked Questions (FAQs)
What makes the ADO A20F Beast stand out from other e-bikes?
The ADO A20F Beast boasts thick 20×4 inch tires designed for optimum traction on all terrains. Combined with its advanced suspension system and a robust battery life, it offers an unparalleled riding experience.
How fast can the ADO A20F Beast go?
The ADO A20F Beast is powered by a 250-watt motor, enabling it to reach speeds of up to 25 km/h, in line with UK regulations.
What's the range of the ADO A20F Beast on a single charge?
On a single charge, the ADO A20F Beast can cover an impressive distance of up to 120 kilometres, thanks to its 36V 14.5Ah battery.
Is the ADO A20F Beast suitable for off-road terrains?
Absolutely! The ADO A20F Beast's thick tires and advanced suspension system make it ideal for navigating challenging terrains. Whether it's rocky trails or muddy paths, this e-bike can handle it all.
What kind of braking system does the ADO A20F Beast have?
The e-bike is equipped with a hydraulic disc brake system, ensuring consistent and powerful stopping capabilities, especially at higher speeds.
In Conclusion
In the ever-evolving world of e-bikes, the ADO A20F Beast is a noteworthy entrant.
Its combination of power, durability, and design makes it a top choice for riders.
Whether you're tackling rough terrains or smooth city streets, the ADO A20F Beast promises a riding experience like no other.
And for those looking to dive deeper into the world of e-bikes, our platform offers a plethora of articles, from understanding the nuances of different models to maintenance tips and more.