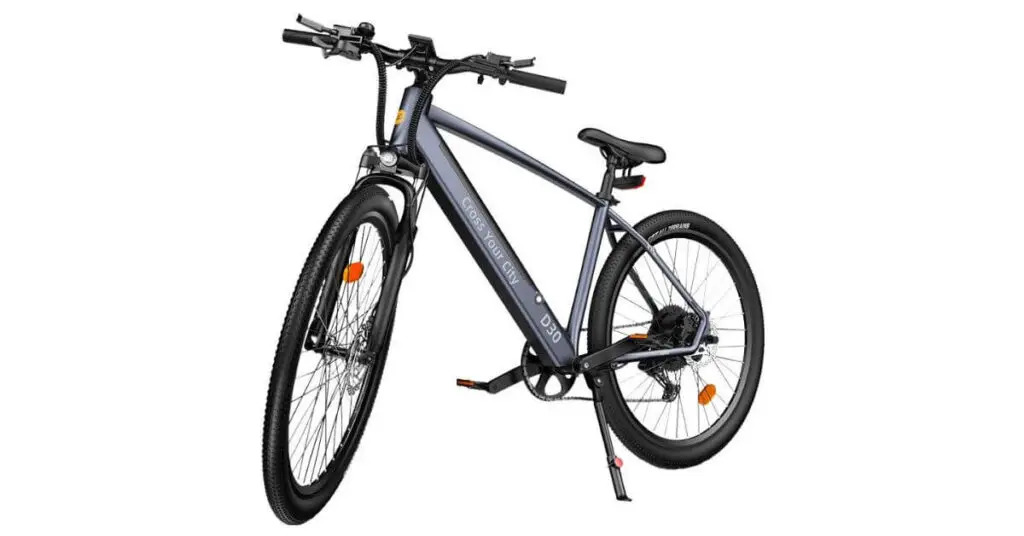 Introduction
Hello, fellow biking enthusiasts!
Today, we find ourselves venturing through the realms of the electrified biking world, exploring the vibrant corridors of the cityscape with a robust companion the ADO DECE 300 City Electric Bike.
Hold tight, as we unravel an in-depth review that will take you through the nitty-gritty of what makes this e-bike a potential game-changer in your urban travels in the UK.
A Buyer's Guide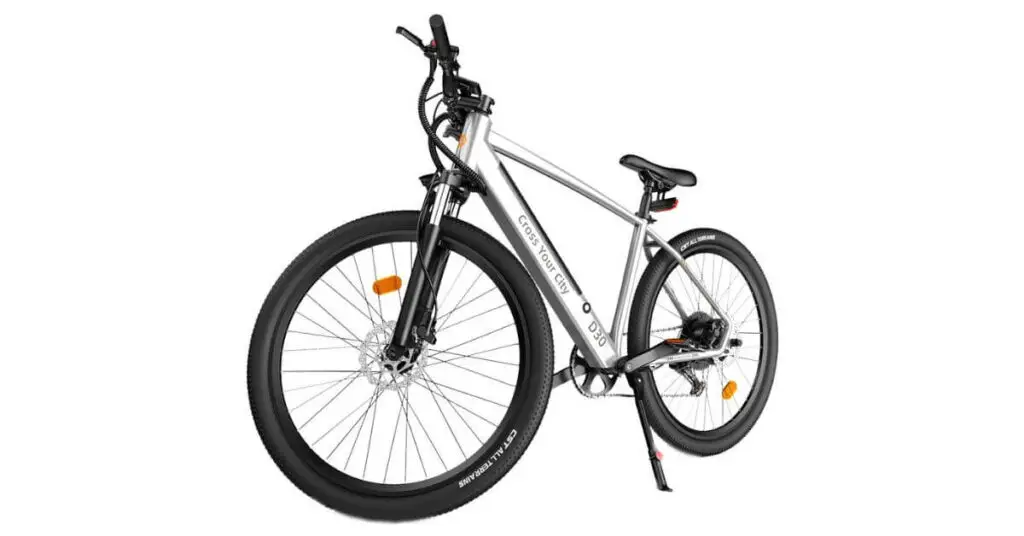 Before we dive headfirst into the labyrinth of features, let's navigate through a few aspects that make an electric bike stand out in the bustling market.
Gear up as we journey through the critical components that define a top-notch electric bike.
Key Features to Consider
When you're ready to invest in an electric bike, it's crucial to scrutinise various facets that contribute to an electrifying, seamless, and safe riding experience.
Let's cruise through the essential attributes of the ADO DECE 300 City Electric Bike.
Battery Life and Charging Speed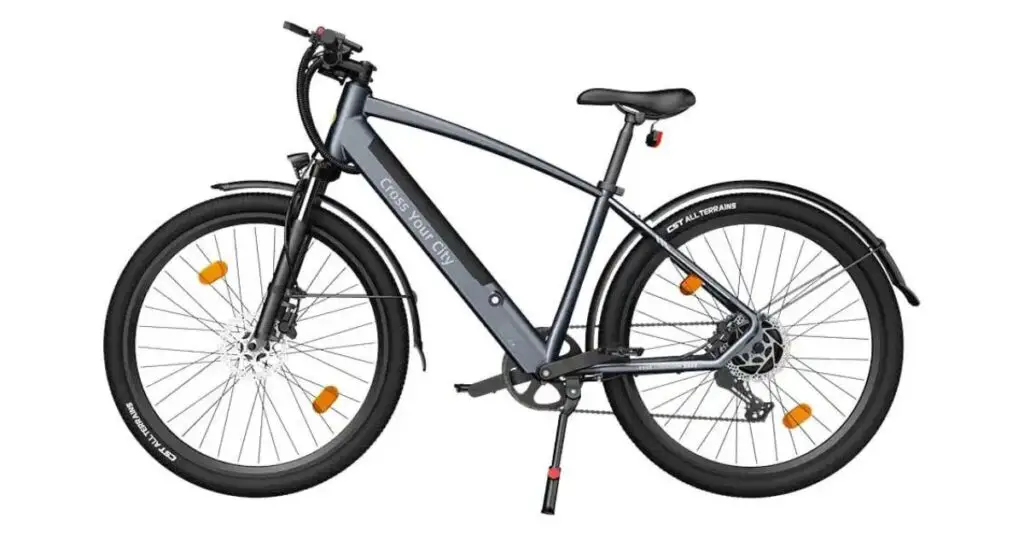 Battery Powerhouse
The ADO D30C City Electric Bike is your reliable travel companion, boasting a detachable 10.4Ah Lithium-ion battery, promising an astonishing range of up to 90km on a single charge!
Just imagine the places you could visit without worrying about frequent charging stops.
And hey, don't fret about the safety and convenience aspects; the battery is well-integrated, offering features like over-discharge and short-circuit protection.
What's more, with a convenient detachable design, charging becomes as simple as a walk in the park.
Charging Time
Imagine not having to wait endlessly for your e-bike to charge.
The ADO DECE 300 doesn't keep you waiting with a prolonged charging period.
A mere 6-7 hours of charging time ensures you're always ready to hit the road, exploring the urban jungle or taking on dirt trails.
Speed and Performance
High-Speed Motor Dynamics
Experience the synergy of power and efficiency with the DECE 300's 250W brushless DC motor, generating a staggering 42Nm of torque, ensuring a smooth and potent ride, no matter the terrain.
Say goodbye to extensive maintenance, as the brushless motor promises longevity and energy-efficient operations.
Transmission Excellence
The Shimano 9-speed transmission integrated into the ADO DECE 300 guarantees a riding experience where speed meets finesse.
Whether cruising through flat roads or challenging uphill trails, the sophisticated transmission system ensures you always have the upper hand in speed and control.
Comfort and Usability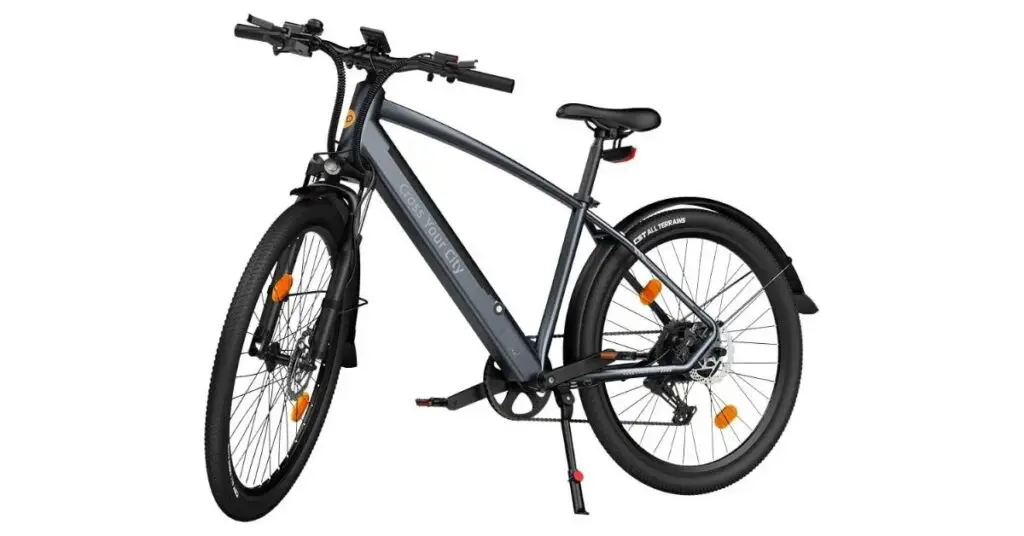 Interactive Shock Absorbers
Is a bumpy road dampening your cycling spirit?
The ADO DECE 300 comes to your rescue with an interactive shock absorber system, adapting swiftly to varying road conditions at the click of a button.
Now, isn't that like having a bike that understands and responds to your comfort needs?
Lightweight Yet Sturdy Frame
At a mere weight of 22kg, crafted from lightweight aluminium alloy, this e-bike promises agility and ease of transport without compromising on durability.
It withstands the test of time, proven by 400,000 ageing tests conducted by the SGS laboratory.
Can you envision gliding effortlessly through the city streets with this feather-light marvel?
Price Range and Availability in the UK
At a competitive price of £1,299.00, the ADO DECE 300 City Electric Bike positions itself as a high-quality yet affordable e-bike in the UK market.
Its unparalleled features and robust build quality promise great value for your investment.
Available for all eager cyclists and commuting enthusiasts, this e-bike could be the perfect companion for your urban expeditions.
Can you already see yourself cruising through the streets, feeling the wind in your hair without emptying your wallet?
Weighing the Pros and Cons
Before you dash off to make this bike your own, let's take a balanced look at what you can expect:
Pros:
High-speed brushless motor offering a peak torque of 42Nm, promising swift and powerful rides.
An ultra-long range of up to 90km (under optimum conditions), lets you undertake extended journeys without the worry of frequent recharges.
Interactive shock absorbers that adapt to varying road conditions, ensuring a smooth and comfortable ride.
Lightweight aluminium alloy frame, making it easy to manoeuvre and transport.
A comprehensive G-Drive 2.0 control system that ensures a natural and seamless riding experience.
The high-quality, detachable 10.4Ah Lithium-ion battery with protective features enhances safety and convenience.
Cons:
Limited top speed of 25km/h, which might not be enough for speed enthusiasts.
A charging time of 6-7 hours might be seen as a drawback for those looking for quick recharge solutions.
The e-bike might be on the heavier side for some users, with a net weight of 22kg (excluding the battery).
Limited availability in the UK might mean that potential buyers may have to wait for stocks to replenish.
Conclusion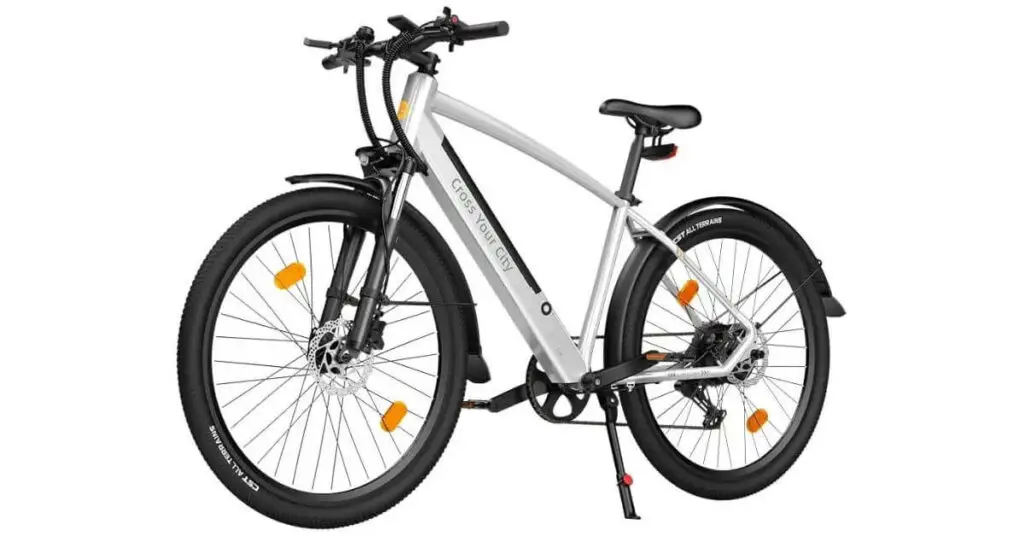 As we reach the end of our electrifying journey exploring the ADO DECE 300 City Electric Bike, it's evident that this e-bike packs a punch with its blend of cutting-edge technology, robust performance, and intuitive design elements.
It seems poised to redefine the standards of urban commuting in the UK, offering a seamless, comfortable, and efficient travel experience.
But, would it stand up to the real test on the streets?
Only time will tell!
FAQ's
What is the maximum speed of the ADO DECE 300 City Electric Bike?
The bike's speed is limited to 25km/h, ensuring a swift yet safe ride through the urban landscapes.
How does the ADO DECE 300 City shock absorber system enhance the comfort of the ride?
The interactive shock absorber system allows riders to easily adapt to different road conditions, providing a smooth ride even on bumpy terrains.
Is the battery of the ADO DECE 300 removable?
Yes, the 10.4Ah Lithium-ion battery is detachable, offering convenience in charging and enhanced safety features.
What kind of maintenance does the ADO DECE 300 City brushless motor require?
The brushless motor is highly efficient and requires minimal maintenance, allowing you to enjoy a hassle-free riding experience.
What is the weight capacity of the ADO DECE 300 City Electric Bike?
The bike can comfortably accommodate a maximum weight of up to 120kg, making it a sturdy choice for most riders.
Final Thoughts
As we cycle to the end of this detailed review, we hope you've found a potential companion for your urban adventures in the ADO DECE 300 City Electric Bike.
Remember, the journey is just as important as the destination, and with a bike like this, it seems like the journey could be a delightful experience!
Thank you, dear readers, for joining us on this exciting ride through the vibrant world of electric bikes.
Until next time, happy biking!