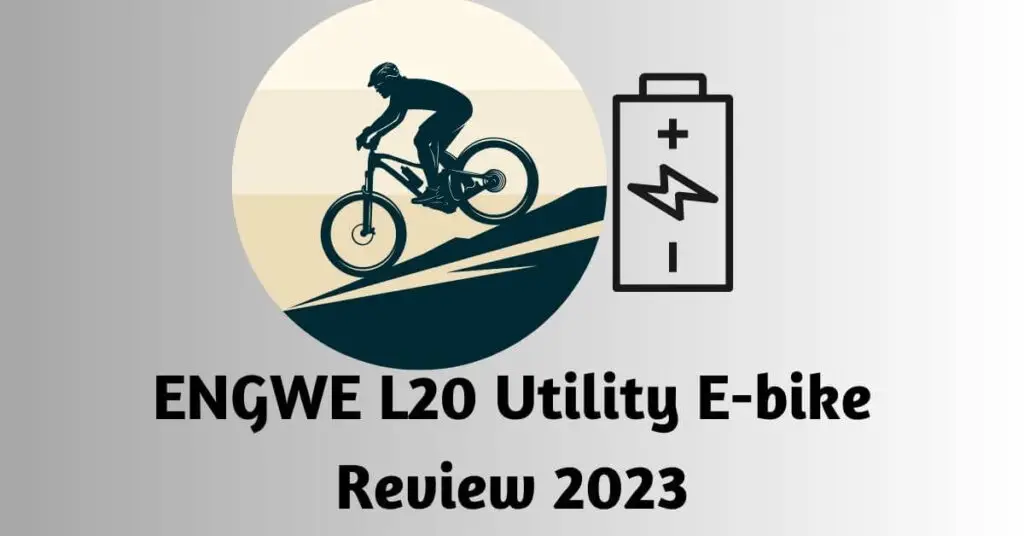 All recommendations within this article are informed by expert editorial opinion. If you click on a link in this story we may earn affiliate revenue.
Introduction
E-bikes have revolutionised urban commuting.
Gone are the days of dreaded uphill climbs or arriving at work drenched in sweat.
In this ENGWE L20 Utility E-bike review, we'll explore why this e-bike is pegged as the top choice for urban commuters in 2023.
First Impressions and Design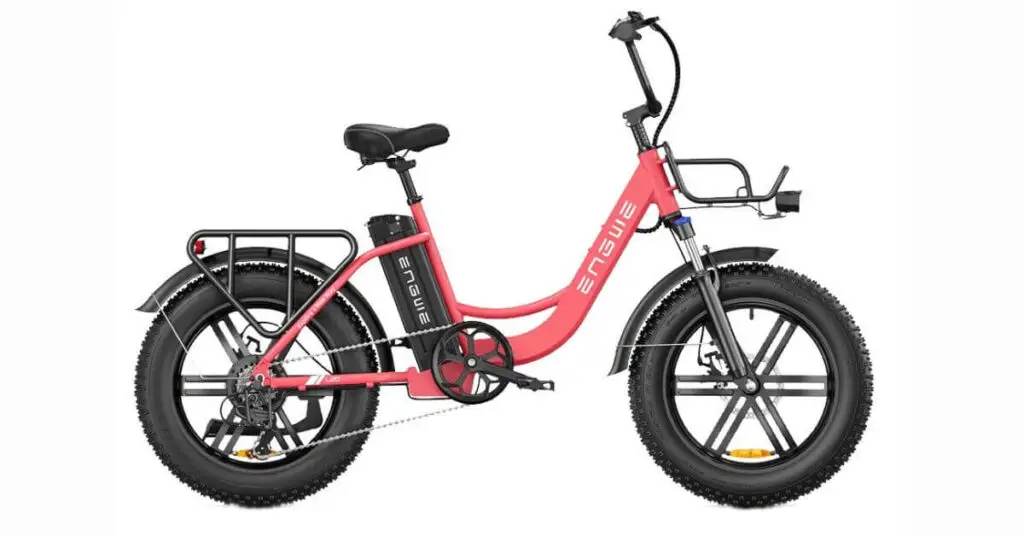 More Than Just a Pretty Frame
The ENGWE L20 is not just another e-bike.
Its array of colours, including the ever-popular black and the eye-catching pink, guarantees that you're not just riding; you're making a statement.
Beyond aesthetics, the step-through design, reminiscent of some traditional bikes, ensures accessibility for all riders.
Carrying It All, On Two Wheels!
What makes the ENGWE L20 Utility E-bike stand out from the rest?
The answer lies in its front and rear cargo racks.
Say goodbye to bulky backpacks and hello to a hassle-free commute.
Always in the Know
With the ENGWE L20's LCD meter, riders are always informed.
Think of it as having a personal dashboard, ensuring you're updated about your speed, battery, and distance.
Performance and Power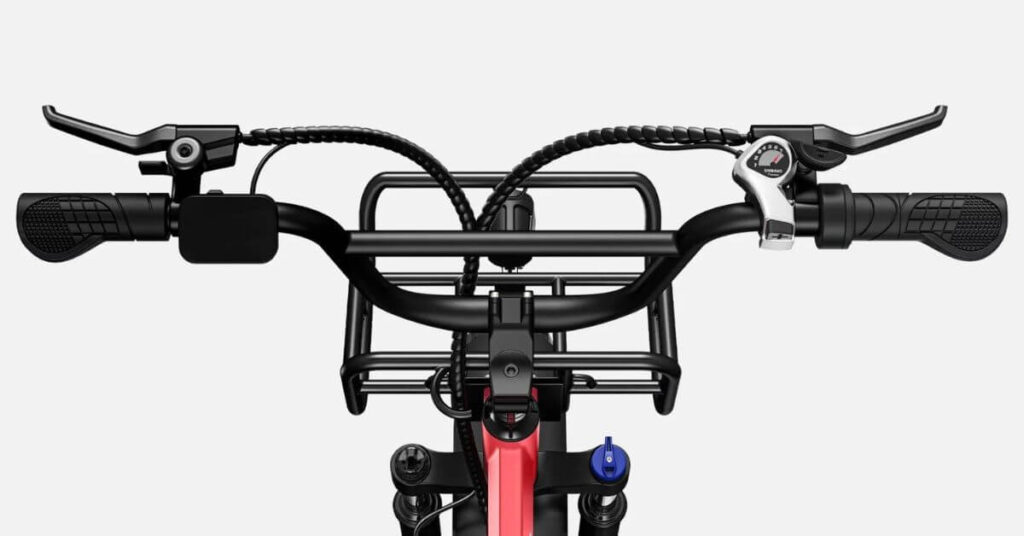 Speed, Distance, and Adventures Await
Performance is a key highlight in our ENGWE L20 Utility E-bike review.
With a top speed rivalling many high-performance e-bikes, your commutes are faster.
And with its impressive range, weekend adventures are no longer just a dream.
Powerhouse on Two Wheels
At the heart of the ENGWE L20 is a battery and motor combo that promises both power and reliability.
Whether you're navigating busy streets or challenging terrains, this e-bike ensures a seamless ride.
Versatility at Its Best
With its Shimano 7-speed gearbox, the ENGWE L20 promises adaptability.
From bustling city roads to serene countryside paths, this e-bike is your perfect companion.
Features that Make a Difference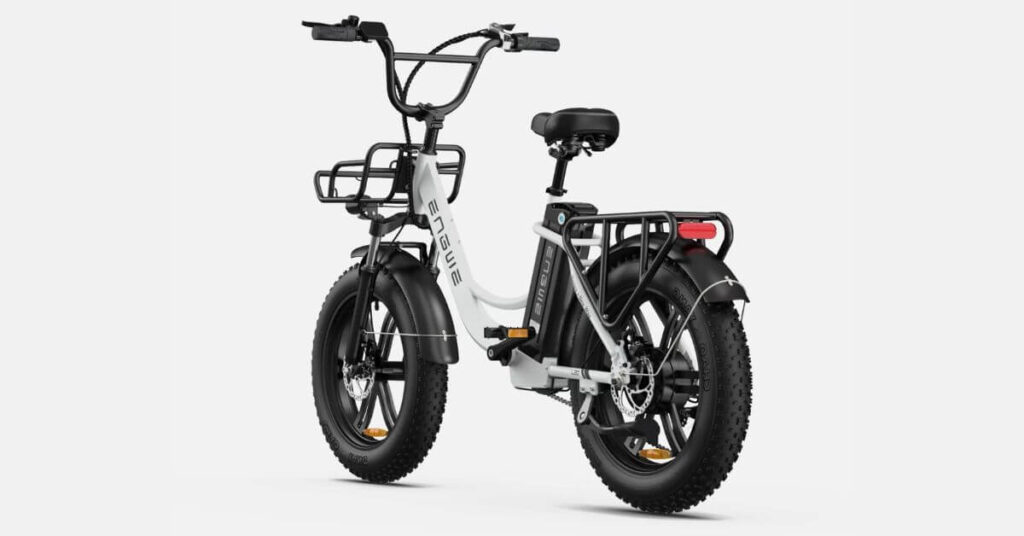 Prioritising Safety and Comfort
Night-time rides are no longer a concern with the ENGWE L20's LED lights. And with its mechanical suspension, your rides are as smooth as a leisurely weekend getaway.
Designed for All
Weighing in at a sturdy yet manageable 74.9 lbs, the ENGWE L20 caters to a wide range of riders. It's not just an e-bike; it's an e-bike for everyone.
Excellence in Every Detail
From its peak power output to its reliable brakes, every detail of the ENGWE L20 screams premium, making it a top contender in 2023's e-bike market.
Conclusion: ENGWE L20 Utility E-bike Review – A Clear Winner?
After a deep dive into the ENGWE L20 Utility E-bike, it's evident that it offers a blend of style, practicality, and power.
For those on the hunt for an e-bike that delivers without breaking the bank, the ENGWE L20 might just be your next ride.
FAQ's
How long does the ENGWE L20 take to charge fully?
It requires about 6.5 hours for a full charge.
Is the ENGWE L20 suitable for off-road terrains?
Yes, with its mechanical suspension and 7-speed gearbox, it can handle both urban and mountain terrains.
What is the ENGWE L20's maximum weight capacity?
It can support up to 264 lbs (120kg).
Does the ENGWE L20 come with pedals?
Yes, it's equipped with standard pedals for those times you want a traditional biking experience.
How does the ENGWE L20 fare in wet conditions?
Its robust build and mechanical brakes ensure safe rides even in wet conditions.
Final Thoughts
Thank you, dear readers, for diving deep into our ENGWE L20 Utility E-bike review.
As technology propels us forward, it's heartening to see e-bikes like the ENGWE L20 making commutes, adventures, and simple rides more accessible and enjoyable.
Until our next review, stay safe, and happy cycling!