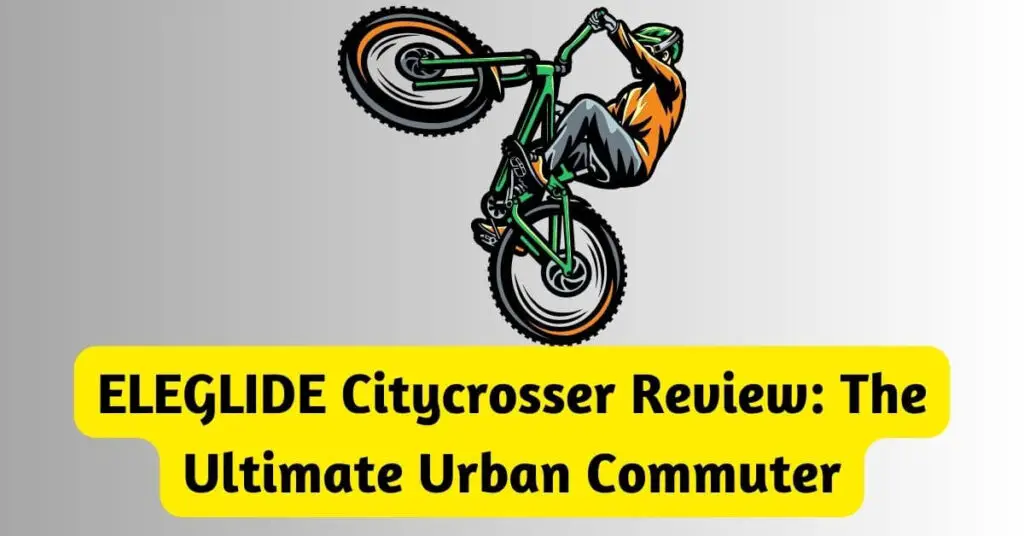 All recommendations within this article are informed by expert editorial opinion. If you click on a link in this story we may earn affiliate reven
Introduction
Navigating through city streets requires an e-bike that's both versatile and efficient.
The ELEGLIDE CITYCROSSER stands out, inspired by urban commuters and designed to redefine city commuting.
Why Choose the Eleglide Citycrosser?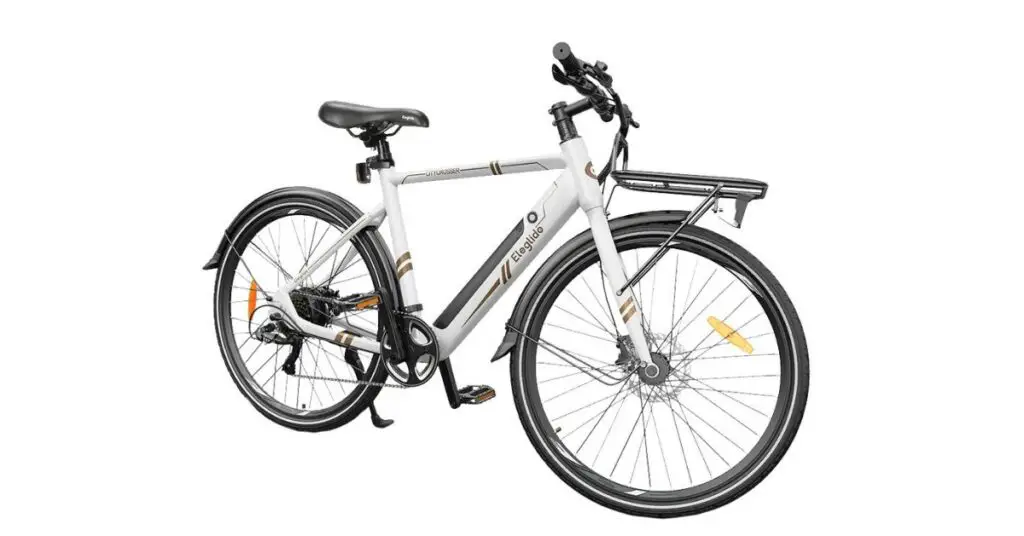 The Citycrosser isn't just any electric bike; it's the epitome of effortless commuting and exploration.
With its powerful brushless 250W motor, expect smooth rides even on those challenging uphill routes.
Its efficiency is highlighted by the 36V, 10Ah battery, offering up to 45 miles on assist mode.
Whether you're on a long city adventure or a daily commute, this e-bike is perfect.
Explore more about the benefits of electric bikes in our guide on maximizing electric bike range.
Key Features for City Riders
Pneumatic Tyres: The Citycrosser's CST pneumatic tyres promise reduced friction and enhanced puncture resistance. Whether you're navigating through crowded streets or enjoying a peaceful ride in the park, the Citycrosser ensures a smooth journey. Find out more about the best electric bikes under £1000 in the UK.
Shimano Gears: With the 7-speed Shimano gears, riders can easily switch between speeds, customizing their ride to their preference. Dive deeper into the world of e-bikes with our comprehensive guide to choosing the perfect e-bike.
Push Mode: This feature is a game-changer during peak hours. Walk alongside your bike at a comfortable 6 km/h, weaving through crowded spots with ease.
Front Rack: Planning some shopping? The bike's front rack is designed to hold up to 18kg, perfect for those shopping adventures. Check out our list of foldable electric bikes under £1500 for more versatile options.
Luxury Meets Affordability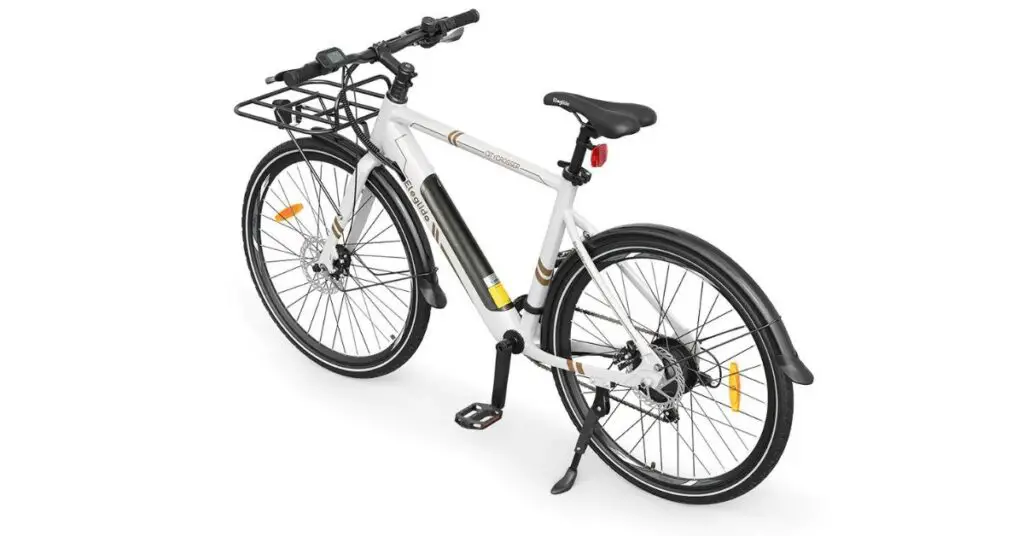 The Eleglide Citycrosser doesn't just offer premium features, it's also priced affordably.
It strikes the perfect balance between luxury and affordability.
Curious about other budget-friendly options?
Explore our list of the UK's most affordable e-bikes.
FAQ's
How fast does the ELEGLIDE CITYCROSSER go?
It reaches speeds up to 25 km/h but can be unlocked to touch 32 km/h.
What's the weight capacity?
It comfortably supports up to 264 lbs or 120 kg.
Battery charge time?
Typically, it takes about 6.5 hours for a full charge.
Is it rainproof?
Absolutely, with an IPX4 rating, it's designed for use in the rain.
Luggage rack capacity?
The front rack supports up to 18kg.
For a deeper dive into e-bikes and their offerings, consider reading our in-depth guides on foldable electric bikes for heavy riders or best e-bikes for short females.