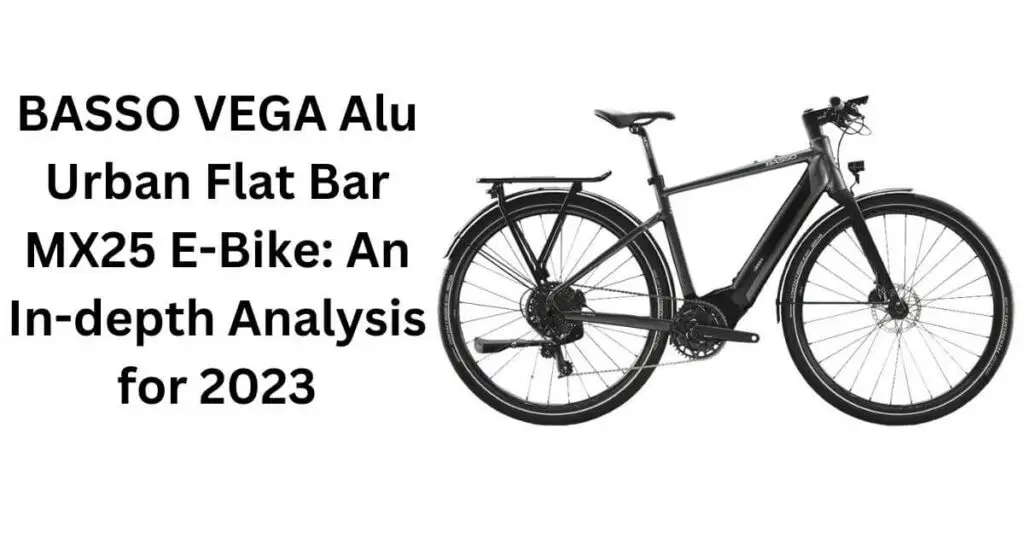 All recommendations within this article are informed by expert editorial opinion. If you click on a link in this story we may earn affiliate revenue.    
Introduction
With the dawn of 2023, urban landscapes across the UK are witnessing a notable shift in commuting habits.
As the electric revolution gathers pace, the BASSO VEGA Alu Urban Flat Bar MX25 E-Bike emerges as a significant contender, aiming to redefine urban commuting.
This article offers a detailed exploration of this e-bike, combining its technical specifications with real-world feedback.
Design and Utility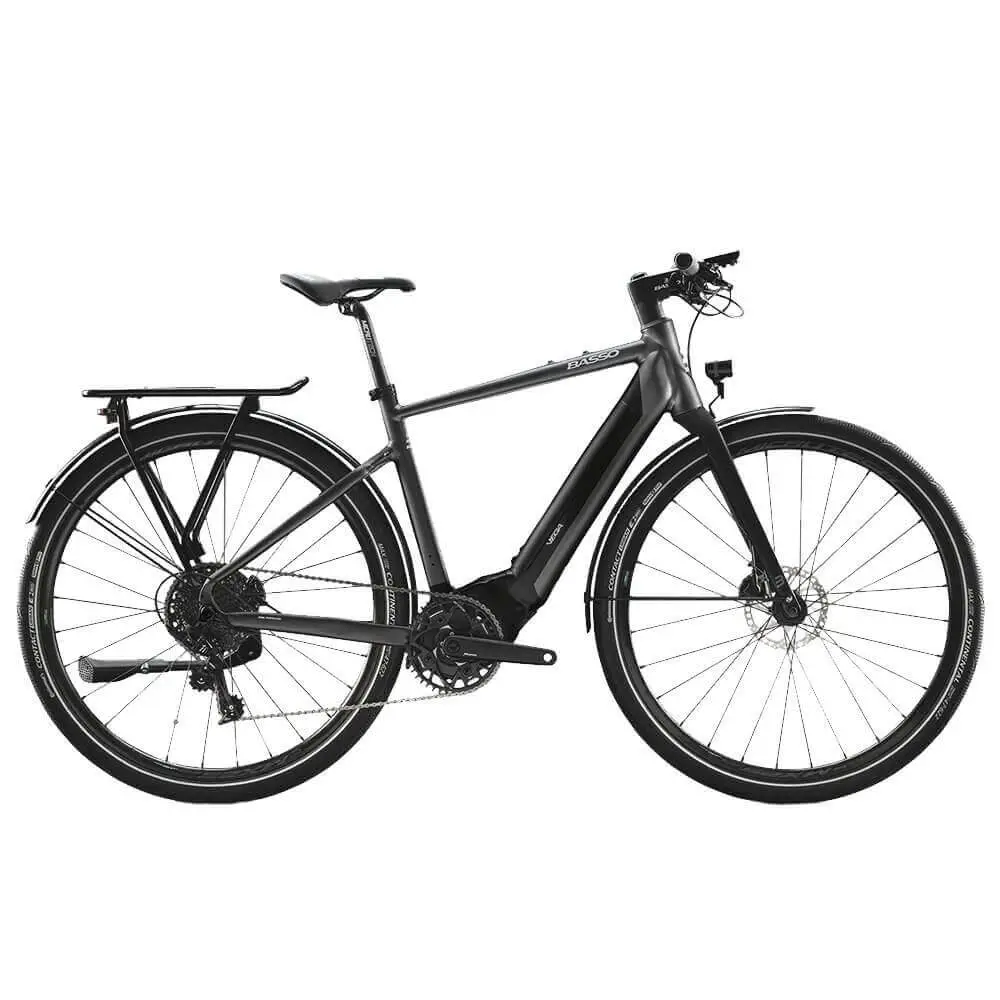 Alluring Aesthetics and Practicality
The BASSO VEGA isn't just another e-bike. Its design philosophy embodies a marriage of style and utility. The sleek contours, available in a palette of vibrant colours, ensure riders make a statement with every ride. Furthermore, its integrated features like the baggage rack and LED lights make it an optimal choice for the UK's diverse weather conditions.
Performance Metrics: Navigating the Urban Jungle
Engine Power and Versatility
The heart of the BASSO VEGA is its Polini EP3 + Evo engine. Boasting 250W of power and an impressive 75Nm of torque, it ensures that riders can effortlessly navigate both city streets and hilly terrains.
Battery Life and Range
A crucial component of any e-bike, the VEGA's 500 Wh Polini battery promises riders the freedom to explore, offering a range of up to 220 km. Such a range is a boon, especially for those seeking weekend getaways or long commutes.
Honest Feedback: The Good, The Bad, and The Verdict
Pros
Versatility: The Basso Vega Urban is apt for varied uses, from daily commutes to light off-road adventures.
Powerful Assistance: The Polini EP3 + Evo motor ensures that hills and long distances are no longer obstacles.
Practical Features: Mudguards, LED lights, and a luggage rack amplify its everyday utility.
Informative Display: The 2.5-inch Polini TFT display ensures riders are always informed about their bike's status.
Cons
Weight Concerns: Weighing 22 kg, the bike is on the heavier side.
Handlebar Design: The flat handlebar might not resonate with riders accustomed to road bikes.
Price Point: Its price is a tad steep, although it aligns with other premium e-bikes in its category.
Overall Verdict
The BASSO VEGA Alu Urban Flat Bar MX25 E-Bike emerges as a strong contender for those seeking a blend of power, style, and utility.
Its comprehensive features, combined with a powerful motor, make it ideal for varied uses.
However, potential buyers should consider its weight and handlebar design before making a purchase.
FAQs
How does the BASSO VEGA handle wet conditions, given the UK's rainy climate?
The VEGA is built for the UK. Its mudguards ensure splashes are a thing of the past, and the tyres provide excellent grip on wet roads. Dive deeper into e-bike maintenance during rainy seasons here.
Is the battery replaceable?
Yes, the VEGA's battery is replaceable, ensuring longevity. For more on e-bike battery care, check our comprehensive guide.
Can the VEGA handle off-road terrains?
Absolutely! Its construction and powerful motor make it apt for both city streets and off-road adventures.
What's the warranty on the BASSO VEGA?
While the specific warranty details would be available with the seller, BASSO is known for its extensive coverage on both parts and performance. Explore warranty details on other e-bikes here.
Is the BASSO VEGA suitable for beginners?
Yes! Its user-friendly features and intuitive controls make it perfect for both beginners and e-bike veterans.
Final Thoughts
The BASSO VEGA represents the future of urban commuting, blending innovative technology with practical design.
As urban landscapes evolve and the need for sustainable transport solutions grows, bikes like the VEGA will play a pivotal role.
For those in the UK, this e-bike promises a seamless blend of style, power, and versatility.
To our cherished readers, your trust drives us to deliver unbiased and comprehensive reviews.
As you explore the world of e-bikes, remember to prioritise your needs and preferences.
Safe travels and green journeys ahead!