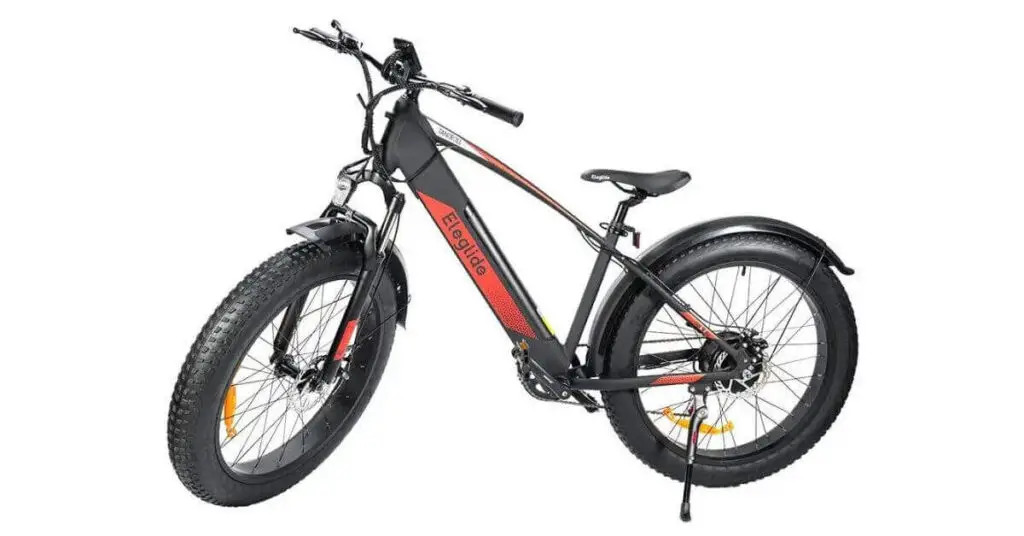 All recommendations within this article are informed by expert editorial opinion. If you click on a link in this story we may earn affiliate revenue.    
Introduction
The world of electric bikes has been set ablaze with the introduction of the ELEGLIDE TANKROLL Fat Tyre Electric Bike.
As we delve into our comprehensive ELEGLIDE TANKROLL Electric Bike Review, it's clear that 2023 has ushered in an era of e-bike innovation, with the UK market being a focal point of advancements.
With its unique blend of aesthetics, power, and versatility, the ELEGLIDE TANKROLL Electric Bike promises to redefine urban and off-road cycling experiences.
Let's explore its standout features and see if it lives up to the hype.
Understanding the Frame and Build
Aluminium Alloy Frame
Made from high-quality Aluminium Alloy (AL6061), the bike promises durability without compromising on weight.
This material is known for its strength and corrosion resistance, ensuring longevity.
Fat Tyres for All Terrains
The 26″ x 4.0″ CST pneumatic rubber tyres are not just for show.
They provide a smooth ride, whether you're cruising city streets or exploring rough trails.
Performance and Power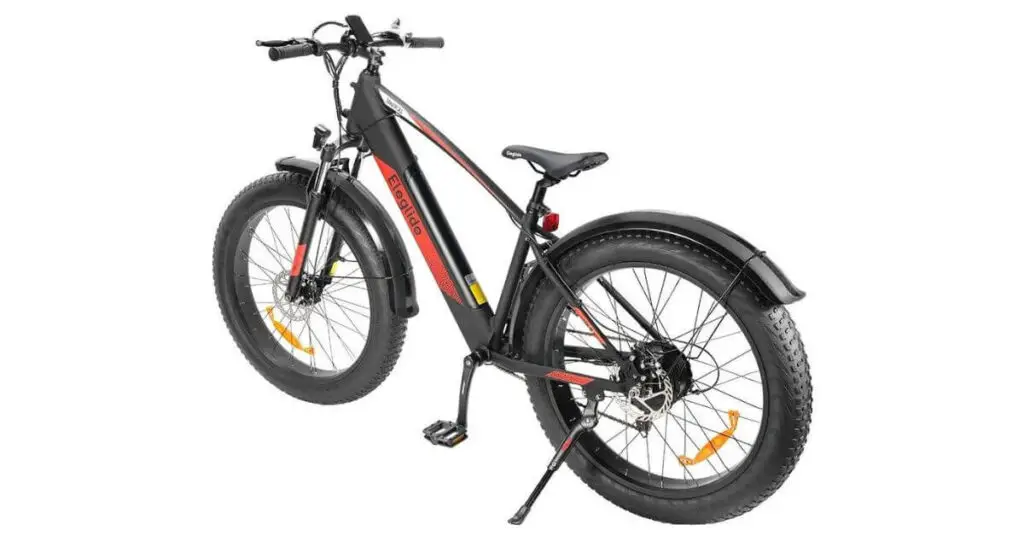 The ELEGLIDE TANKROLL 26″ Fat Tyre Electric Bike isn't just about looks; it's a beast in performance too.
Powerful Motor
The 740W maximum instantaneous power and 57Nm torque ensure you have the thrust you need, whether you're climbing a steep hill or racing down a straight path.
Extended Battery Life
With its 480Wh lithium-ion battery, you can ride up to 65-70km in assist mode.
That's quite a stretch, allowing for longer adventures or commutes without the need for frequent recharges.
Gear System and Ride Comfort
A bike's performance is often determined by its gear system and comfort level.
Here's where the ELEGLIDE TANKROLL 26″ Fat Tyre Electric Bike stands.
Shimano 7 Speed Gear
Partnered with Shimano, a leader in bicycle gear systems, it offers seven rear gears, promising smooth transitions and a versatile riding experience.
Hydraulic Suspension
Say goodbye to bumpy rides.
The hydraulic suspension with lockout ensures that shocks are absorbed, delivering a smooth ride even on rough terrains.
The Advanced Display and Control
Modern e-bikes are incomplete without an advanced control system, and this bike is no exception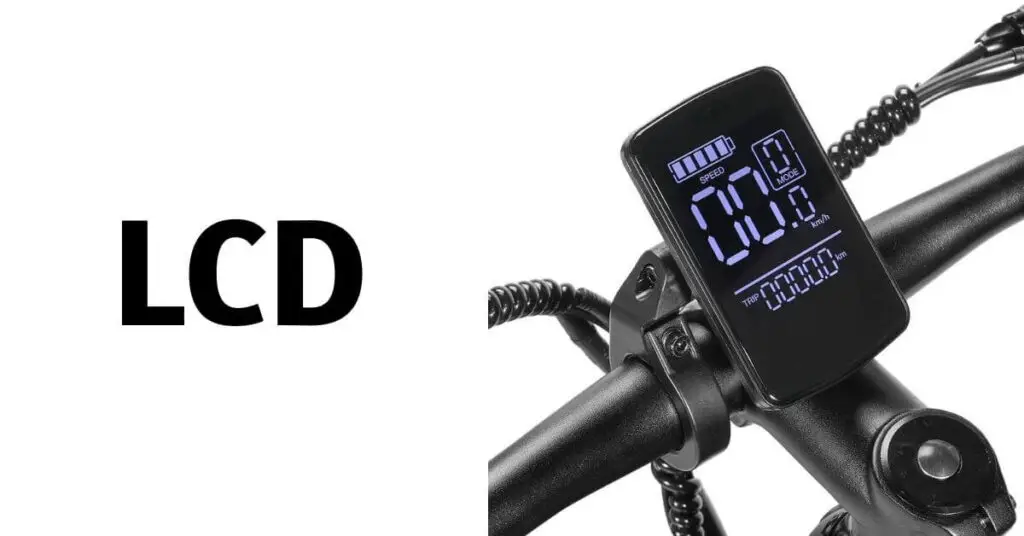 Intuitive LCD Display
The 2.4″ LCD display isn't just a fancy add-on.
It provides all the essential details like speed, battery life, and more, ensuring you're always in the know.
Five Assist Levels and Push Mode
Customize your ride with five pedal assist levels, ranging from 12 to 25 km/h.
The 6 km/h push mode is a boon for those looking to stroll alongside their bike.
ELEGLIDE TANKROLL 26″ Fat Tyre Electric Bike Specifications
| Specification | Detail |
| --- | --- |
| Price | £1,199.00 (Discounted from £1,249.00) |
| Motor Power | 740W (Max Instantaneous Power) |
| Battery | 48V 10Ah, 480Wh (Lithium-ion) |
| Top Speed | 25 km/h (Adjustable to 32km/h) |
| Range | 65-70 km (Assist Mode) |
| Tyre Size | 26″ x 4.0″ (CST Pneumatic Rubber Tyres) |
| Gear System | Shimano, 7-Speed Rear |
| Weight | 31 kg (Net Weight) |
| Frame Material | Aluminium Alloy (AL6061) |
| Braking System | Front & Rear Disc Brakes + Auto Power-off |
| Waterproof Level | IPX4 |
| Charging Time | 6.5 hours |
| Suspension | Hydraulic with Lockout |
| Display | 2.4″ LCD |
Click here to see even more about the e-bike
Pricing And Value For Money
Priced at a discounted £1,199.00 from its original £1,249.00, the ELEGLIDE TANKROLL 26″ Fat Tyre Electric Bike offers value for every penny.
Given its features and performance, it's a steal for e-bike enthusiasts looking for both style and substance.
Conclusion
In the bustling e-bike market of 2023, the ELEGLIDE TANKROLL 26″ Fat Tyre Electric Bike makes a significant mark.
Combining aesthetics with performance, it's a bike designed for the modern rider.
Whether you're a seasoned e-bike rider or a newbie, this bike promises an unmatched riding experience.
Frequently Asked Questions(FAQ'S)
How long does the ELEGLIDE TANKROLL 26″ Fat Tyre Electric Bike take to charge?
The bike takes about 6.5 hours for a full charge, ensuring you're always ready for long rides.
Is the ELEGLIDE TANKROLL suitable for off-road trails?
Absolutely! Its fat tyres and robust build make it perfect for both city streets and rugged trails.
What is the maximum speed of the ELEGLIDE TANKROLL 26″ Fat Tyre Electric Bike?
The bike can reach a top speed of 25 km/h, which can be adjusted up to 32 km/h.
How much weight can the ELEGLIDE TANKROLL 26″ Fat Tyre Electric Bike carry?
The bike can comfortably carry up to 120kg, making it suitable for most riders.
Is the ELEGLIDE TANKROLL bike's battery removable?
Yes, the 480Wh lithium-ion battery is removable, allowing for easy charging and replacements if needed.
Final Thoughts
The world of e-bikes is vast and ever-changing, but the ELEGLIDE TANKROLL 26″ Fat Tyre Electric Bike stands out as a frontrunner in 2023.
Whether you're a daily commuter, a weekend warrior, or someone looking to reduce their carbon footprint, this e-bike has something to offer.
We genuinely hope this in-depth review has provided you with the insights you need.
Thank you, dear readers, for your time and trust.
We always strive to bring you the best, and we hope to see you back for more insightful reviews!