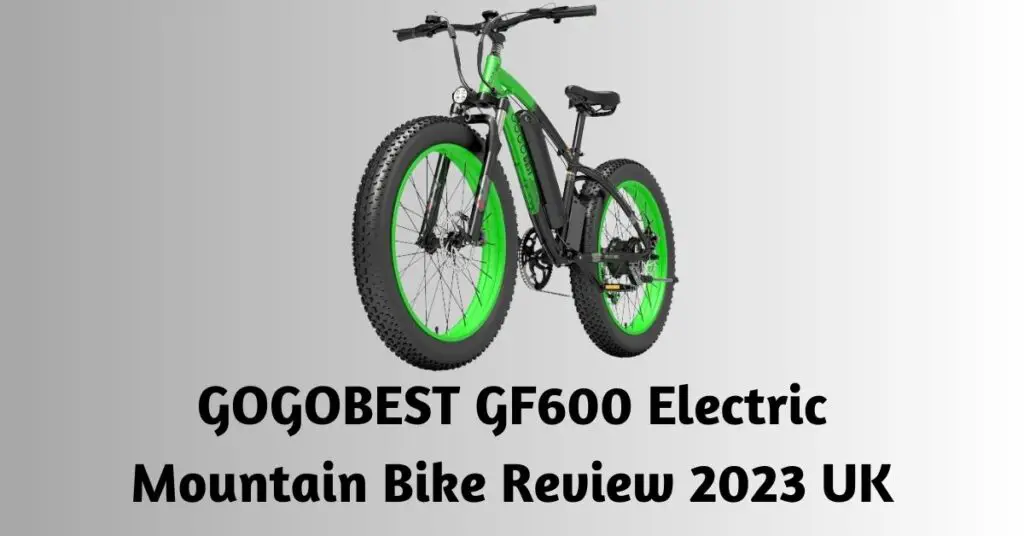 All recommendations within this article are informed by expert editorial opinion. If you click on a link in this story we may earn affiliate revenue.    
Introduction
Hey, e-bike enthusiasts!
Here's a treat for all you mountain trail lovers and urban commuters alike.
If the name GOGOBEST GF600 Electric Mountain Bike has been echoing in your circles or popping up in your searches, you're in for a detailed treat.
Let's pedal into this review!
First Impressions: Aesthetics Meet Functionality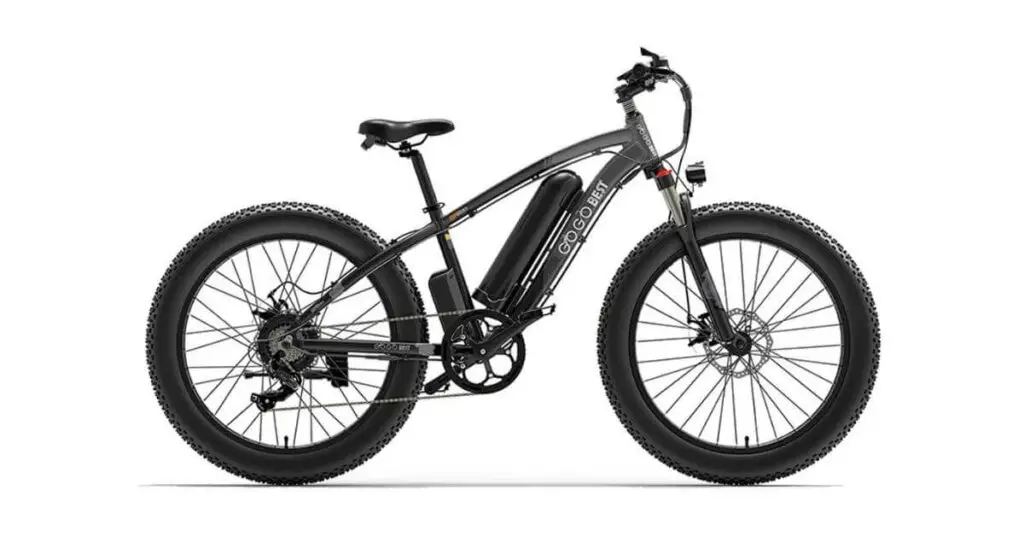 While the looks of a bike might not be everything, the GOGOBEST GF600 certainly does make a statement with its bold colours and sturdy build.
Dive into the Details: Features Galore
The GF600 isn't just about the looks; it's packed with features that promise an exhilarating ride.
Power-Packed Performance
Boasting a 1000W motor, this beast promises speeds up to 25 mph.
Compare this to many other e-bikes in the market, and the GF600 clearly takes the lead.
For those who love stats, the bike's battery capacity is a whopping 48V 13AH, which translates to a commendable range of up to 40 miles.
All-Terrain Master
The fat tires on the GOGOBEST GF600 make it an all-terrain champion.
Whether it's rough trails or slick urban roads, this bike promises a smooth ride.
Pros and Cons: The Real Deal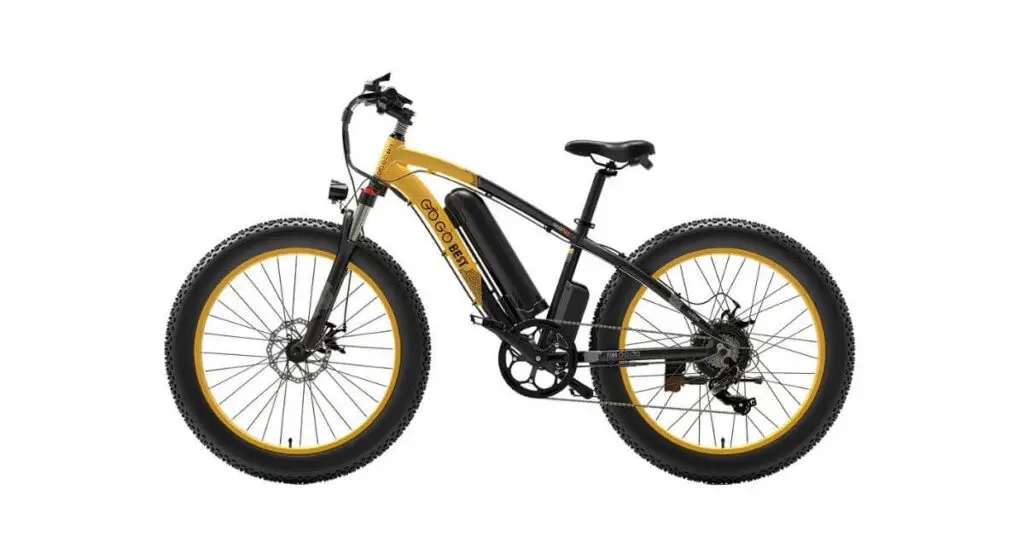 Before making any investment, especially in e-bikes, weighing the pros and cons is crucial.
So, let's get down to brass tacks.
Advantages
Powerful Motor: With a 1000W motor, it ensures you're not left wanting for speed.
Long-Range Battery: Perfect for those long rides or if you forget to charge it nightly.
Off-road Ready: Fat tires ensure rough terrains are a breeze.
Comfort First: Designed keeping in mind the rider's comfort.
Smooth Shifting: With a 7-speed Shimano drivetrain, gear shifts are seamless.
Safety Ensured: Equipped with disc brakes for those sudden stops.
Shortcomings
Build Quality: Some riders have reported build quality issues.
Weight: Not the lightest e-bike out there, making it a bit cumbersome for some.
Drivetrain: For hardcore off-road enthusiasts, the 7-speed might not cut it.
Specifications at a Glance
For the tech enthusiasts out there, here's a quick run-down of what the GOGOBEST GF600 packs:
| Feature | Specification |
| --- | --- |
| Model | GF600 |
| Motor Power | 48V 1000W |
| Top Speed | 25 mph |
| Range | 40 miles |
| Tyre Size | 26 x 4.0 inches |
| Battery | 48V 13AH lithium battery |
| Brakes | Mechanical disc brake |
| Gear Shift System | Shimano 7-speed |
| Max Load | 200kg |
| Net Weight | 28kg |
GOGOBEST GF600 Specifications Table
Conclusion
The GOGOBEST GF600 Electric Mountain Bike stands as a testament to how e-bikes have evolved over the years.
Offering power-packed performance at a budget-friendly price, it's a worthy contender in the e-bike market of 2023.
However, like any other product, it comes with its share of pros and cons.
It's crucial to align them with your personal requirements.
So, if you're looking for raw power and are willing to overlook a few minor niggles, the GF600 might just be your next best ride!
But remember, the world of e-bikes is vast and ever-evolving.
It's always a good idea to explore other options, like our Daylyride YX20 foldable E-Bike review, before making a decision.
FAQ's
Is the GOGOBEST GF600 suitable for long off-road trails?
While it's designed for all terrains, for extensive off-road trails, you might want to consider bikes with more gears.
How long is the warranty on the GOGOBEST GF600 e-bike?
Warranty details might vary based on the seller, so it's best to check directly with the manufacturer or seller.
Is the battery replaceable?
Yes, the GOGOBEST GF600 comes with a removable battery, making replacements easier.
How does the GOGOBEST GF600 perform in wet conditions?
With an IP54 waterproof rating, the GF600 can handle the rain, but it's always best to avoid waterlogged areas.
Are spare parts easily available for the GOGOBEST GF600?
GOGOBEST is becoming a recognised name, so finding spare parts shouldn't be an issue. However, it's advisable to check with local dealers.
Final Thoughts
The GOGOBEST GF600 Electric Mountain Bike is undeniably a front-runner for those on a budget, yearning for a blend of power and versatility.
Its features are impressive, with a few hitches that can be overlooked given its price point.
In the dynamic world of e-bikes, choices are plenty, but the GF600 stands tall, especially for those starting their e-biking journey.
Before you make a decision, always weigh the pros and cons, and remember, every ride tells a tale.
Here's hoping your tale with the GF600 is filled with adventure and thrill.
Safe riding!