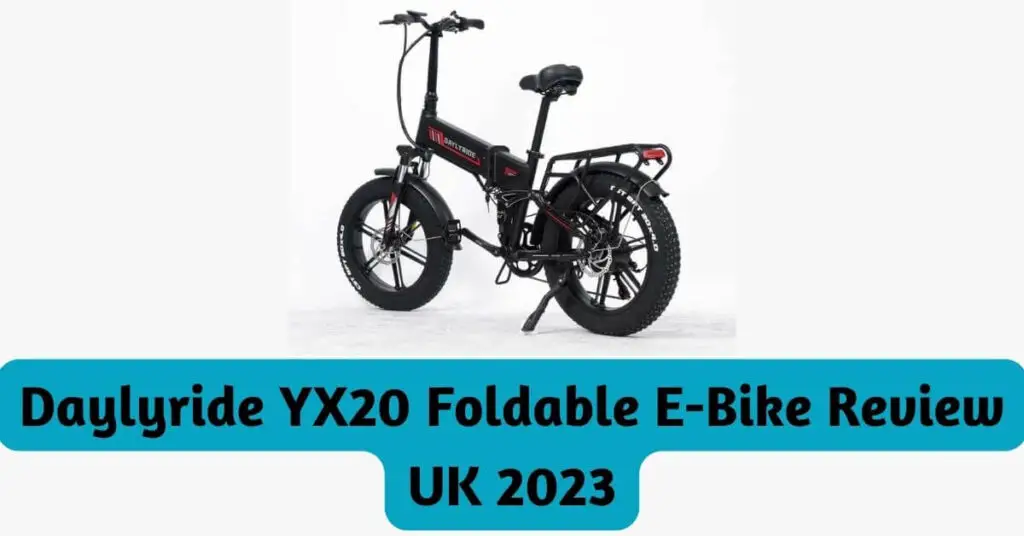 All recommendations within this article are informed by expert editorial opinion. If you click on a link in this story we may earn affiliate revenue.    
Introduction
Hello, e-bike enthusiasts!
Today, we're set to unravel the whispers around the Daylyride YX20 folded e-bike.
This foldable sensation has been making waves, and it's time to dive into what makes it tick.
Ready to embark on this electrifying journey?
Let's charge into our review of the Daylyride YX20.
Initial Impressions: Striking the Balance Between Aesthetics and Performance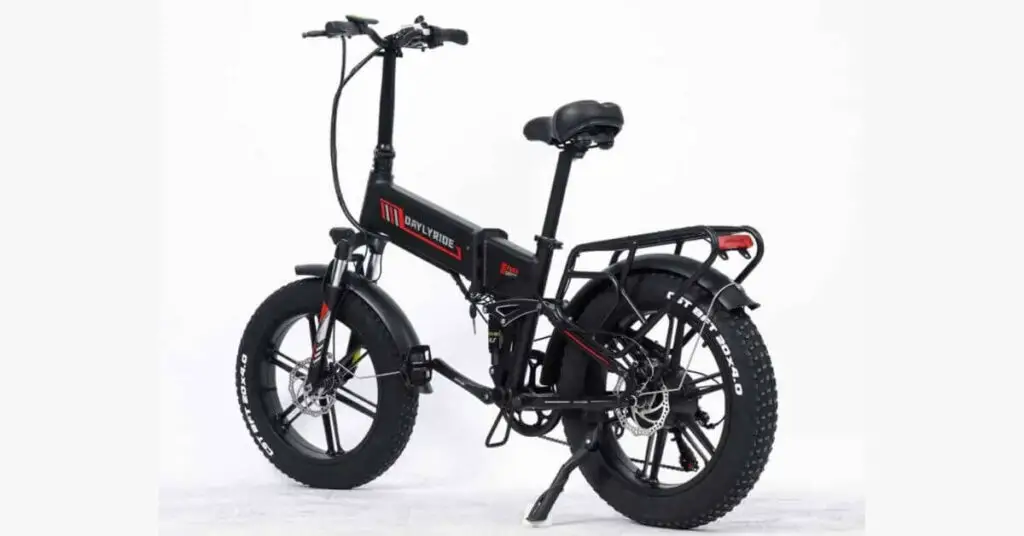 Melding Modernity with Efficiency
The Daylyride YX20 isn't just another e-bike on the block.
It stands as an emblem of modern commuting.
But, the question remains: Can it truly challenge the titans in our Best Electric Bikes for Seniors UK list?
Let's find out.
Features that Set it Apart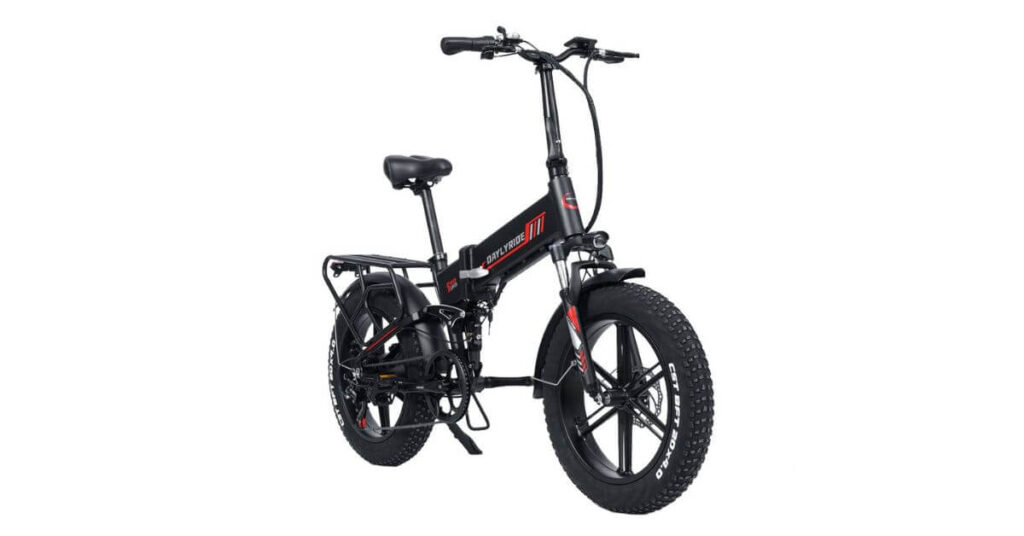 Braking: Safety First
Its dual-disc hydraulic brake system, with a 160mm specification, ensures you're always in control.
When navigating the bustling city streets, this promises unmatched safety.
A Bike for Everyone
The Daylyride YX20 promises inclusivity.
Designed for riders ranging from 4'8″ to 6'3″, it's reminiscent of the diversity seen in our Best Electric Bikes for Short Females roundup.
Urban-Ready Essentials
Equipped with fenders and a potent 48V LED front light, this e-bike is prepped for all your urban escapades.
Weighing in at a manageable 60 lbs (27 kg), it masterfully blends durability with ease of use.
Foldability: A Gimmick or the Future?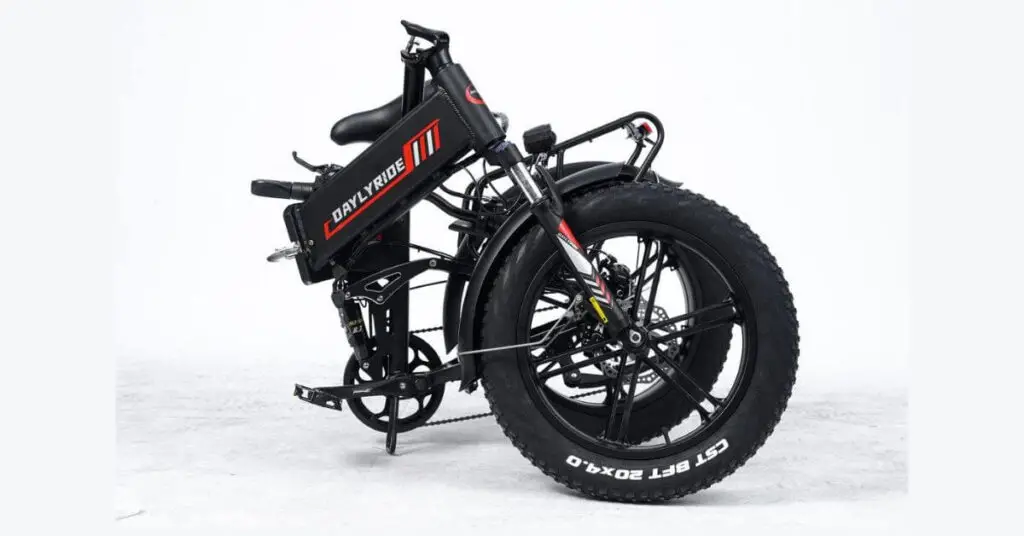 Merging Compactness with Durability
Its foldable feature sets the Daylyride YX20 apart, making it a dream for urbanites.
However, the real test lies in its longevity.
Can it endure the daily fold-and-unfold routine?
Product Specifications
| Specification | Detail/Value |
| --- | --- |
| Model | YS20 Lion Pro |
| Colour Options | Red, Black |
| Top Speed | 54km/h – 34 mph (Adjustable to local e-bike riding policies) |
| Maximum Load | 396 lbs / 180 kg |
| Battery Capacity | 48V 17Ah 18650 lithium-ion removable (Samsung/LG) |
| Travel Distance (Range) | 57-72 + miles (92-116 + km) |
| Charging Time | 3-4 hours |
| Tyres | 20″ x 4.0″ CST all-terrain fat tire |
| Motor Power | 48V 1000W Rear Hub Brushless Motor (100Nm torque) |
| Display | Colour LCD full screen (Shows Speed, Mileage, Gear, Errors) |
| Brake Type | Shimano mechanical or hydraulic brake dual disc 160mm |
| Weight | 60 lbs – 27 kg |
| Recommended Rider Height | 4'8″ ~ 6'3″ (142 -191 cm) |
Product Specs Table
Living with the Daylyride YX20
Versatility at its Core
Be it the daily grind or a spontaneous weekend jaunt, the Daylyride YX20 promises to be a steadfast companion.
For those itching for more rugged terrains, our Stealth P-7 E-Bike Review UK might pique your interest.
Battery Life and More
While exact battery specifications remain unmentioned, e-bikes like the Daylyride YX20 often come with impressive battery life.
But, remember to heed our advice on How to Charge Your Electric Scooter Safely UK.
A Seamless Ride Experience
The Daylyride YX20 aspires to redefine comfort in commuting.
Its design prioritizes rider ease, ensuring every journey is smooth and memorable.
Concluding Thoughts: Is the Daylyride YX20 Worth the Hype?
After our deep dive, the Daylyride YX20 emerges as a formidable contender in the e-bike arena.
But, like all machines, aligning its features with your requirements is key.
An informed decision today ensures countless joyful rides tomorrow.
Your Queries, Answered
What's the Daylyride YX20's battery longevity?
While e-bikes like the Daylyride YX20 are known for impressive battery lives, always consult the manufacturer or our guide on maximizing electric bike range for specifics.
Is the Daylyride YX20 off-road worthy?
Designed predominantly for city commutes, it may handle mild off-road trails. For more rugged terrains, our Rock Machine Blizz E-Bike Review offers insights.
Durability of its folding mechanism?
Crafted for daily use, its folding mechanism is resilient. For upkeep tips, our Electric bike Maintenance Checklist is invaluable.
The Daylyride YX20 Weight handling capabilities?
While e-bikes typically handle up to 120kg, always turn to the manufacturer's guidelines for precise specifications.
Warranty specifics?
Warranty details can differ based on sellers and regions. It's prudent to inquire directly for exact terms.
Final Thoughts
Dear readers, your support and enthusiasm have been the cornerstone of our journey into the e-bike realm.
As we've delved into the Daylyride YX20 foldable e-bike review today, remember there are more treasures to uncover.
The world of e-bikes is vast, and with guides like our Electric Scooter Maintenance Checklist and insights from the Best Electric Bikes for Seniors UK, we'll continue to explore this exciting domain.
Until our next adventure, keep the wheels spinning and the spirits high! 🚴‍♂️✨