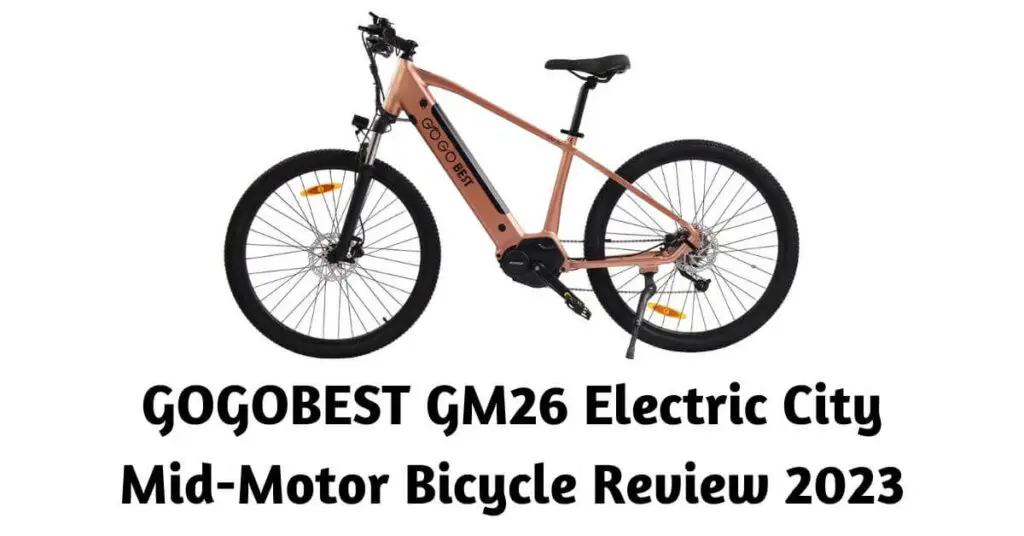 All recommendations within this article are informed by expert editorial opinion. If you click on a link in this story we may earn affiliate revenue.    
Introduction
Hey there, Green city-dwellers and bike lovers!
Have you ever thought of merging the best of both worlds?
With the rise of the green movement, electric bikes, fondly known as e-bikes, are taking the UK by storm.
And today, we're delving deep into one such marvel: the GOGOBEST GM26.
Ready to pedal through?
Let's dive in!
Under the Hood: The Heart of the GM26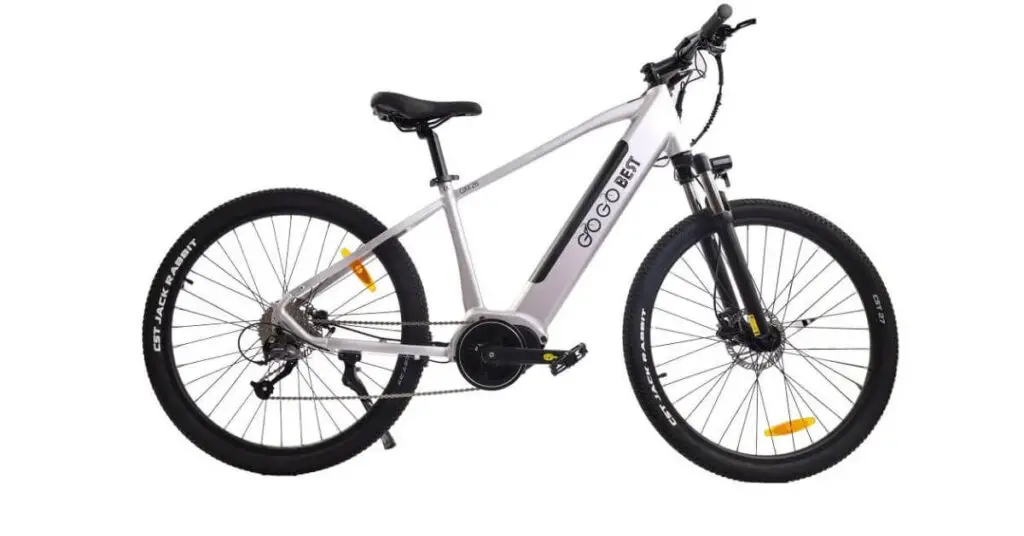 Powering Through the Streets
Equipped with a sturdy 250W mid-mounted motor, this e-bike isn't just about leisurely rides in the park.
Whether it's beating the traffic or cruising through scenic routes, the GOGOBEST GM26 ensures you do it with zest.
Wondering about the torque?
A solid 70Nm means you're the king at every traffic signal.
Battery Life: Go the Distance
Forget range anxiety.
With a robust 36V 10AH battery, you're looking at up to 50 miles of pure, unadulterated riding.
Want to pedal a bit?
The range only gets better with the pedal-assist mode.
Features That Impress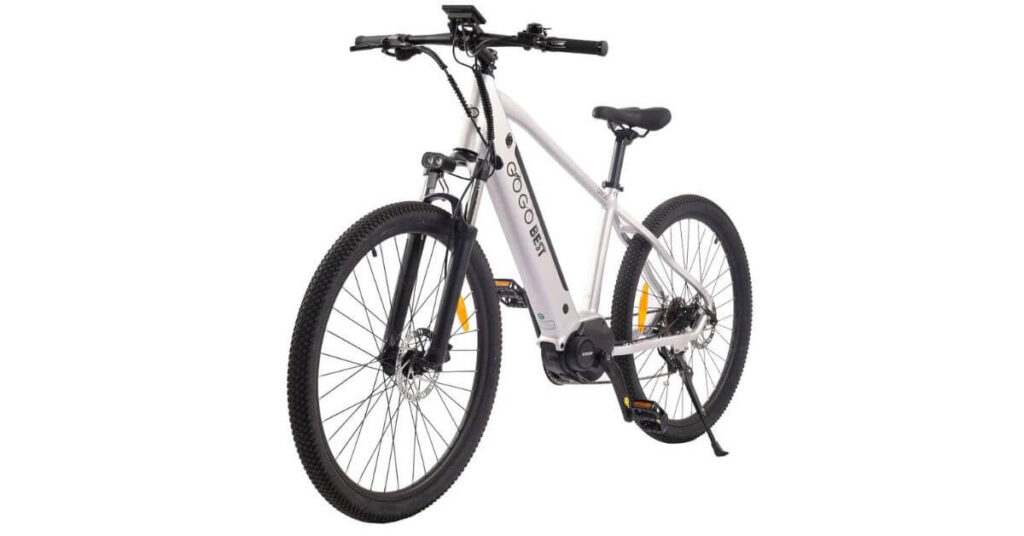 Gearing Up
Experience smooth transitions with the Shimano 9-speed drivetrain.
Whether you're tackling daunting inclines or coasting along flat terrains, the GM26 has got your back.
Safety Isn't Just a Word
Prioritising your safety, the GM26 comes with responsive hydraulic disc brakes.
Because every adventure should be thrilling, but safe.
Comfort Beyond Words
Adjustable seats?
Check.
Sturdy frame accommodating up to 100kg.
Check.
Whether you're tall, short, or somewhere in between, the GM26 ensures every ride is a comfortable one.
Product Specs: GOGOBEST GM26 E-Bike
| Specification | Details |
| --- | --- |
| Model | GM26 |
| Colour | Champagne / Silver |
| Frame Material | Aluminum alloy |
| Max. Speed | 25km/h – 15.5 mp/h |
| Motor | Mid-mounted motor 36V * 250W |
| Torque | 70N.m |
| Weight Capacity | 100kg / 220lb |
| Max. Climbing Ability | 20°-30° |
| Transmission | SHIMANO RD-M370+SL-M2010-9R |
| Waterproof Rating | XP54 |
| Battery Capacity | 36V 10AH |
| Charging Time | 5-6 hours |
| Tyre Size | 27.5″ x 2.25″ |
| Brake Type | Hydraulic disc brake |
GOGOBEST GM26 Product Specs Table
Conclusion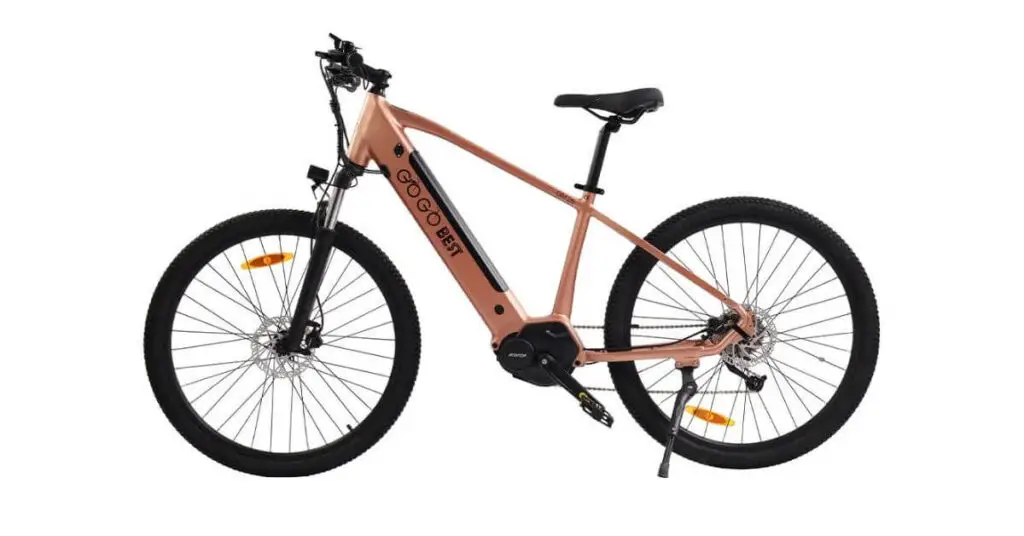 The GOGOBEST GM26 isn't just another e-bike in the market.
It's a blend of style, functionality, and sustainability.
In this GOGOBEST GM26 e-bike review UK, we've unravelled its features, its strengths, and what makes it a worthy addition to your urban life.
FAQ's
How long does the GOGOBEST GM26 e-bike's battery last?
The GOGOBEST GM26 boasts a 36V 10AH battery, which offers riders an impressive range of up to 50 miles on a single charge.
Is the GOGOBEST GM26 e-bike suitable for navigating hilly terrains?
Without a doubt! The GOGOBEST GM26 is powered by a robust 250W motor and equipped with a Shimano 9-speed drivetrain, making hill climbs a walk in the park.
What's the weight of the GOGOBEST GM26 e-bike?
Crafted with a durable frame, the GOGOBEST GM26 tips the scale at 35kg.
Can the GOGOBEST GM26 e-bike's battery be removed?
Absolutely, the GOGOBEST GM26 features a detachable battery, facilitating easy charging wherever you are.
Does the GOGOBEST GM26 e-bike offer a warranty?
Indeed, every purchase of the GOGOBEST GM26 comes with a reassuring one-year warranty, offering riders complete peace of mind.
Final Thoughts
Having traversed the ins and outs of the GOGOBEST GM26, it's evident that this e-bike is a cut above the rest.
Marrying sustainability with top-notch features, it promises not just a mode of transport, but a lifestyle.
From seamless commutes to exploring hidden city nooks, the GM26 is your trusty steed.
A big thank you to all our readers who've journeyed with us through this review.
Until next time, happy riding!