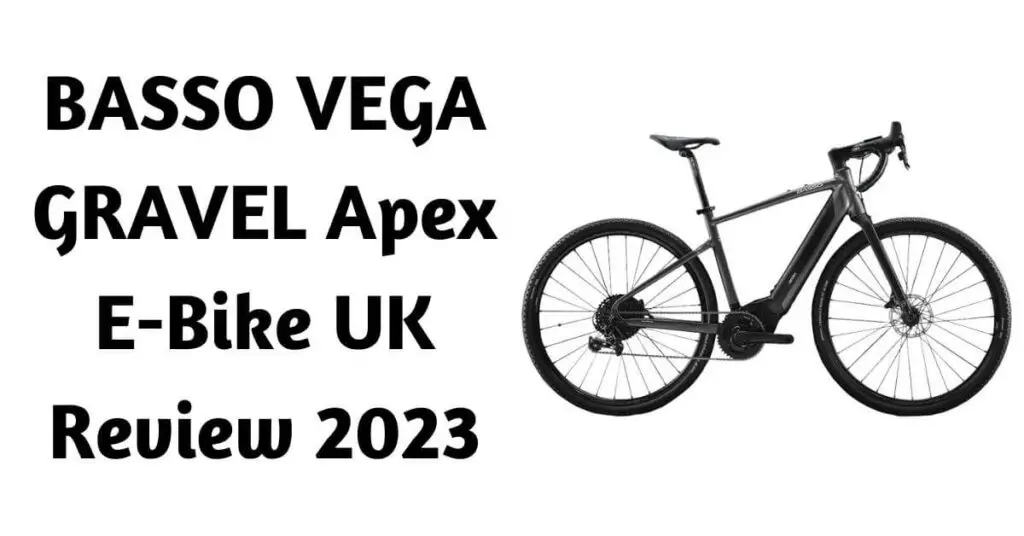 All recommendations within this article are informed by expert editorial opinion. If you click on a link in this story we may earn affiliate revenue.    
Introduction
Hello, dear readers! Today, we're diving deep into the world of e-bikes with a review of a model that's making waves.
But before we delve into the BASSO VEGA GRAVEL, have you checked out our essential Electric Scooter Maintenance Checklist?
It's a must-read for all e-ride enthusiasts!
Pedal Power Reinvented
BASSO's statement for the VEGA Gravel is, "To Stop Pedalling is the Difficult Part".
Bold, especially in a competitive e-bike landscape.
But how does it hold up, especially when compared to options like Best Electric Bikes for Seniors UK?
Let's dive in.
A Fusion of Iconic Design and Modern Tech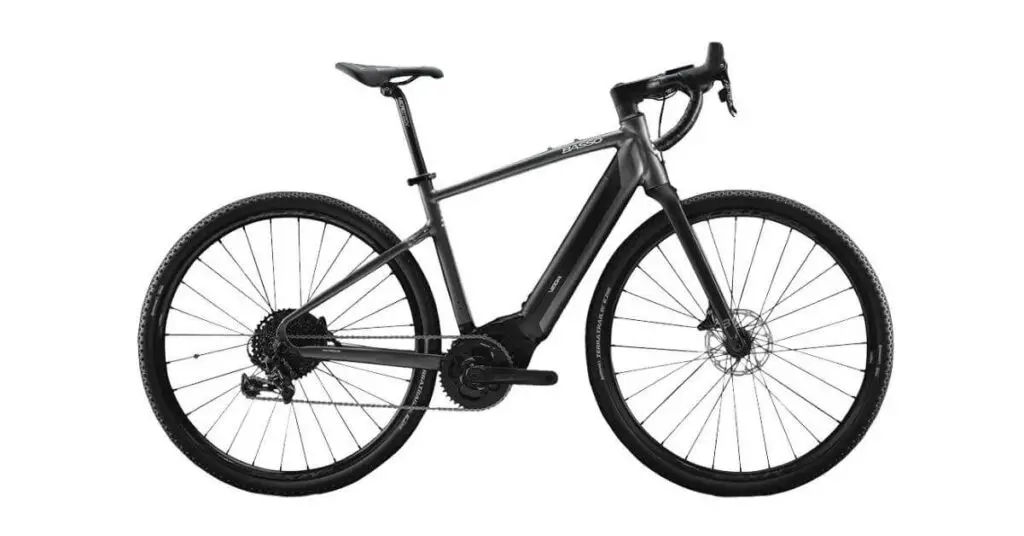 Drawing from the Best
BASSO has masterfully integrated features from their iconic models like Volta and Tera, culminating in the VEGA Gravel's unique allure.
Designed for all riders, it brings to mind the inclusivity of models like the Stealth P-7 E-Bike.
Italian Propulsion System
Under its sleek exterior, the VEGA Gravel boasts the Polini EP3 + Evo engine. Offering 250W of power, 75Nm of torque, and a staggering 220 km range, it's a powerhouse.
Plus, for those looking for extended adventures, it's even compatible with a bottle battery extender.
More Than Just Power
Adventure Ready
The VEGA Gravel isn't just an e-bike; it's an adventure companion.
Be it mudguards, dropper posts, or luggage racks, it's up to the task.
And for those seeking more adventure options, our list of 7 Foldable Electric Bikes Under £1500 for Heavy Riders in the UK is a worthy read!
A Glimpse into Your Ride with the New TFT Display
BASSO's forward-thinking approach shines with the VEGA Gravel's 2.5-inch adaptive light colour Polini TFT display, ensuring riders are always informed.
Wrapping It Up
The BASSO Bikes VEGA GRAVEL Aluminum Frame Apex E-Bike truly stands out.
It seamlessly blends tradition with innovation, promising riders an unmatched experience.
But the e-bike landscape is vast.
Don't miss out on other insights like our Segway GT2 Electric Scooter UK Review for a broader understanding of the market.
Frequently Asked Questions (FAQs)
What's the top speed of the BASSO VEGA GRAVEL e-bike?
While the BASSO VEGA GRAVEL focuses more on comfort and exploration than sheer speed, the exact top speed can vary based on rider weight and terrain. Always refer to the manufacturer's specifications for precise data.
How long does the battery last on a single charge?
The integrated 500Wh Polini battery boasts a range of up to 220 km. But remember, factors like rider weight, terrain, and power mode can influence the true range.
Is the BASSO VEGA GRAVEL adept at off-road terrains?
Absolutely! With a tyre clearance of up to 45 mm, it's built for both city streets and rugged trails.
How does the BASSO VEGA GRAVEL compare to other e-bikes in its class?
The BASSO VEGA GRAVEL sets itself apart through its combination of tradition and tech. But for a more detailed comparison, our Best Electric Bikes for Seniors UK article provides insights on various models.
Is the bike's TFT display water-resistant?
The Polini TFT display is robust and designed for various conditions. However, for specifics on waterproof ratings and maintenance, always check the manufacturer's guidelines.
Final Thoughts
As we wrap up this review, it's evident that the BASSO Bikes VEGA GRAVEL Aluminum Frame Apex E-Bike offers a dynamic blend of traditional craftsmanship and modern innovations.
For those still exploring the e-bike landscape, don't miss our deep dives into models like the Stealth F-37 Off-Road Electric Bike and the Dualtron X LTD: The Ultimate Scooter.
To our loyal readers, thank you for accompanying us on this journey.
Your passion for e-rides drives us to bring you the best content.
Until next time, happy cycling!