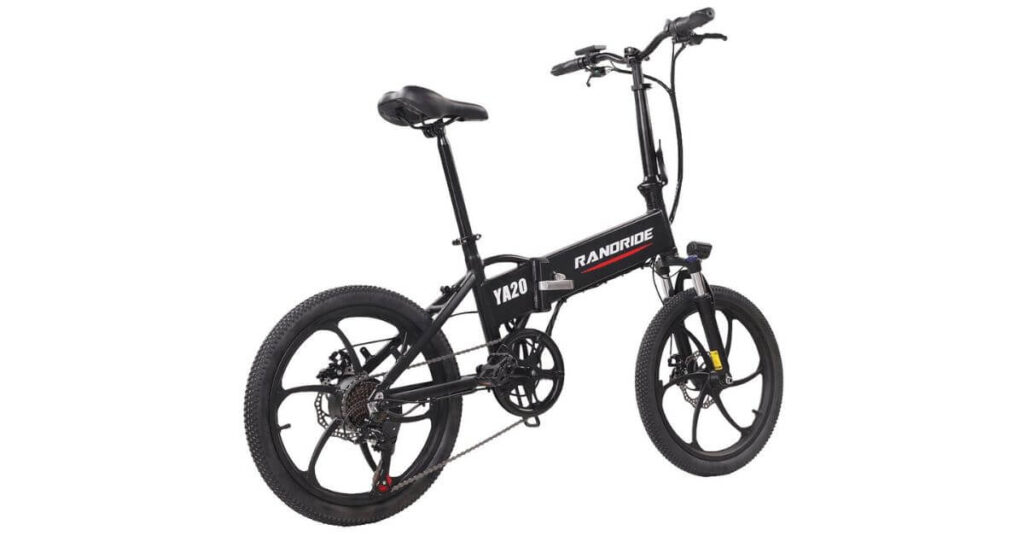 All recommendations within this article are informed by expert editorial opinion. If you click on a link in this story we may earn affiliate revenue.    
Introduction to the DAYLYRIDE Gray Fox YA20 Foldable Electric Bike UK
Rolling into 2023 with an electrifying zeal, the DAYLYRIDE Gray Fox YA20 foldable electric bike has made quite the entrance.
But how does this sleek, foldable marvel fare amidst the competitive UK market?
Let's dive into the details
Why the Buzz Around DAYLYRIDE Gray Fox YA20?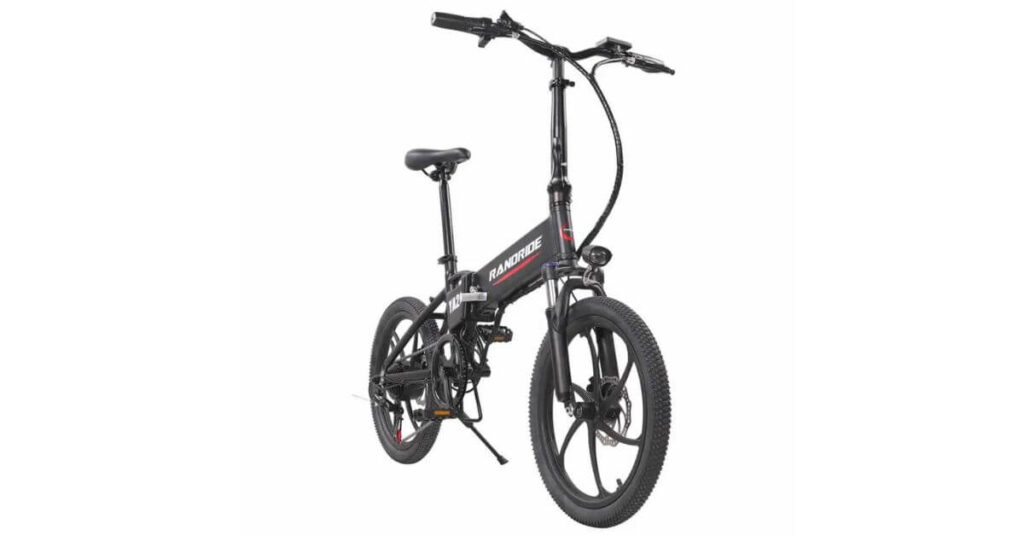 Compact Design & Versatility
We've all been there – needing to stash our bikes on a train, under a table, or in the boot of a car.
The DAYLYRIDE Gray Fox YA20 is your go-to solution.
It collapses in seconds, ready to be tucked away until your next adventure.
The beauty of its design is not just its compactness, but the effortless way it fits into daily life.
Power-packed Performance
Who said small packages lack punch?
With a 500W motor, this e-bike doesn't just give you a ride; it offers an experience.
Zipping past junctions and crossroads has never felt this exhilarating.
Key Features: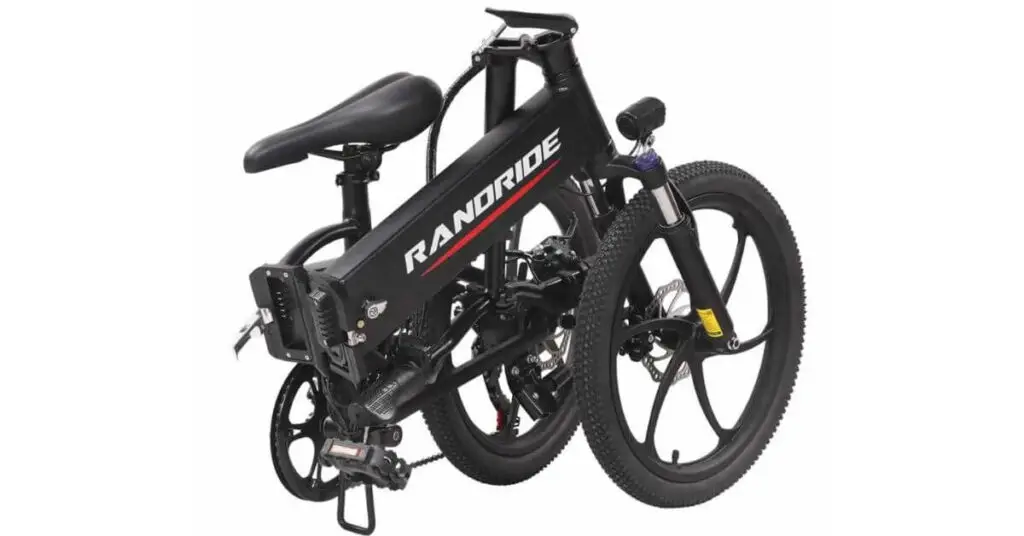 Powerful 500W Motor: This ensures ample thrust for the average rider, be it for commuting or weekend excursions.
Long-Lasting 15Ah Battery: On pedal-assist mode, it promises an impressive 60+ miles per charge.
7-Speed Shimano Gears: Offers control over varying terrains and slopes.
20-inch Wheels: Strikes a balance between stability and portability.
Compact Foldable Design: Can easily fit under a table or inside a vehicle's trunk.
Pros:
Affordability: Definitely a key highlight for budget-conscious consumers.
Transport & Storage: Its foldable design adds convenience for those on the go or with limited storage space.
Performance: The 5 levels of power assistance, which is more than the typical 3 found in other bikes, is a game-changer for many riders.
Safety: Front and rear lights enhance visibility, and the disc brakes ensure efficient stopping even under challenging conditions.
Cons:
Weight: Weighing in at 24 kg, it might be a tad heavy for some users, especially when folded and transported.
Tire Width: Narrower tires might make rides on rough terrains less comfortable.
Noise: The brakes can be somewhat noisy which might be a turn-off for some.
Additional Points to Note: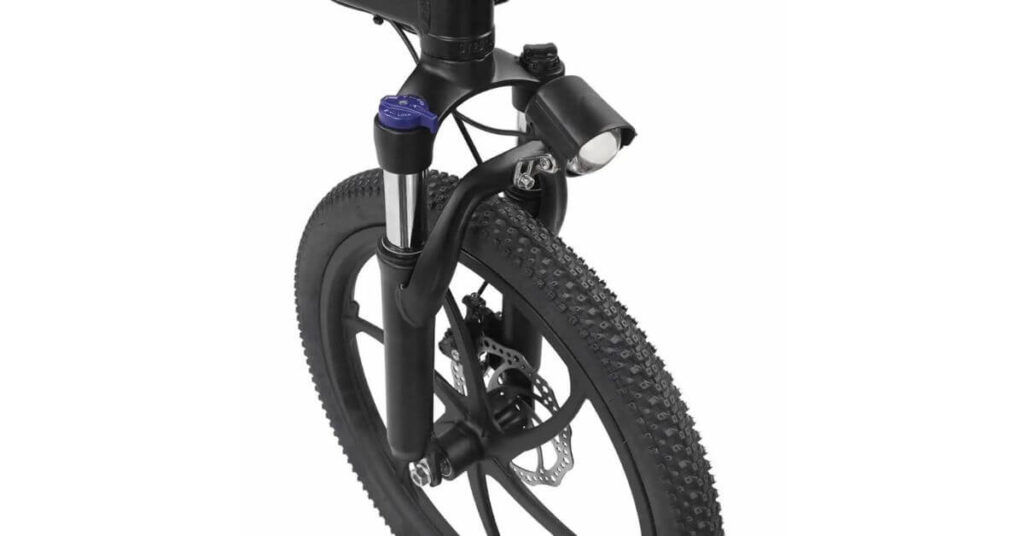 The inclusion of a waterproof rating (IP65) implies that riders don't have to fret about getting caught in unexpected drizzles.
The bike's front fork suspension promises a smoother ride, particularly on bumpy roads.
It comes with an LCD display, providing riders with essential stats at a glance.
Conclusion:
To wrap it up, the DAYLYRIDE Gray Fox YA20, with its robust features and thoughtful design, is undoubtedly a noteworthy contender in the e-bike arena.
It might not be the ultimate electric bike in the market, but for its price point, it strikes a near-perfect balance between performance, design, and affordability.
Whether you're a commuter or an e-bike enthusiast, this model certainly deserves your consideration.
Frequently Asked Questions(FAQ's)
How long does the DAYLYRIDE Gray Fox YA20 battery last on a full charge?
The DAYLYRIDE Gray Fox YA20 boasts a 15Ah battery, offering a range of up to 35 miles depending on riding conditions, terrain, and usage.
Is the DAYLYRIDE Gray Fox YA20 designed for off-road adventures?
The bike is primarily designed for urban settings. Its narrower tires might not be the best suited for rugged terrains, but it can handle basic off-road conditions.
What is the weight of the DAYLYRIDE Gray Fox YA20 when folded?
The folded bike weighs in at approximately 24 kg, making it relatively easy to transport, although some users might find it a bit heavy to carry over longer distances.
What's the recommended rider height for the DAYLYRIDE Gray Fox YA20?
The bike is versatile and can accommodate riders with heights ranging from 4'8″ to 6'3″ (142 -191 cm).
What is the DAYLYRIDE Gray Fox YA20 waterproof rating?
The bike comes with an IP65 waterproof rating, meaning it is protected against low-pressure water jets from any direction. This makes it suitable for use in rain, though it's advisable not to submerge the bike or expose it to heavy water torrents.
Final Thoughts on the DAYLYRIDE Gray Fox YA20
The DAYLYRIDE Gray Fox YA20 is a notable contender in the e-bike market.
With its impressive features, such as the 500W motor and the foldable design, it caters to both daily commuters and occasional riders.
While it has a few shortcomings, its affordability and overall performance offer great value for its price.
A solid choice for those looking to balance functionality and budget.
Thank you for reading and I hope to see you all again next time.
If you have any questions please do contact us anytime!