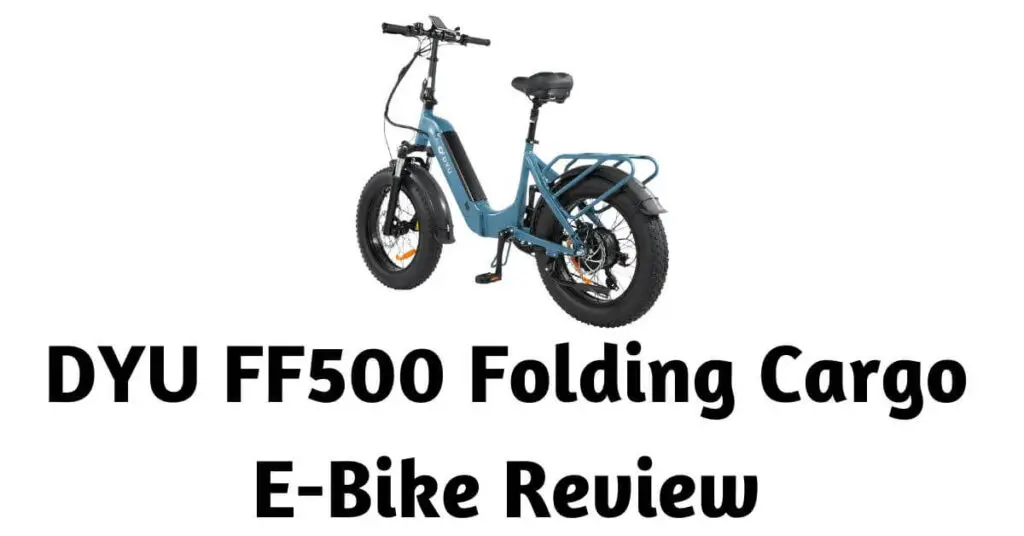 Introduction: The Future of Urban Commuting in the UK
For the modern urbanite seeking a blend of efficiency, style, and convenience in their commute, the DYU FF500 Folding Cargo E-Bike emerges as an unparalleled choice.
As we venture into 2023, this e-bike is poised to redefine the dynamics of city travel in the UK.
A Glimpse into the DYU FF500's Powerhouse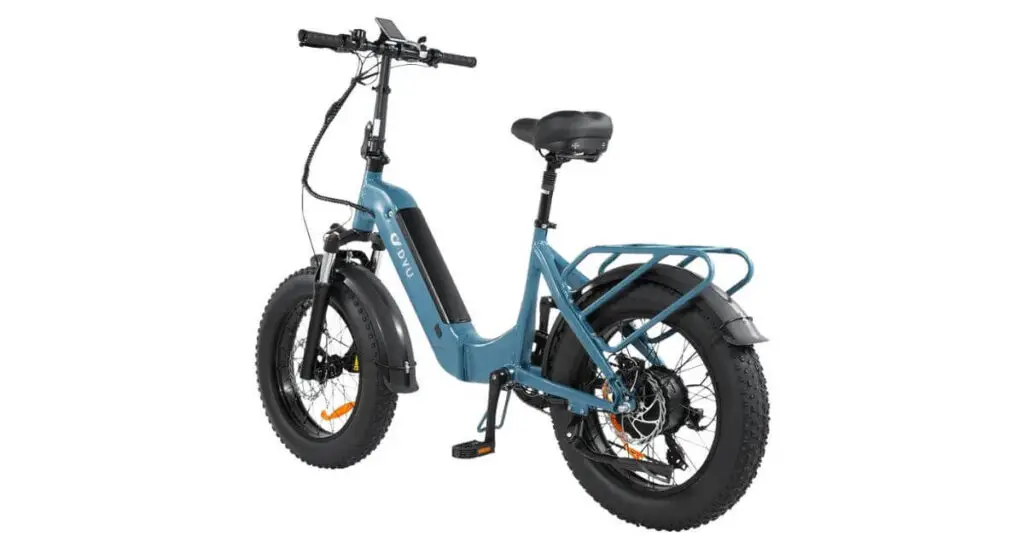 Potent 500W Motor
At the heart of the DYU FF500 is a powerful 500W motor, capable of propelling riders to breezy speeds of up to 20 mph.
Whether you're tackling challenging inclines or cruising through city streets, this motor ensures a consistent and energetic ride.
Stellar Battery Performance
Powered by a robust 48V 14Ah LG battery, the DYU FF500 promises impressive distances on a single charge.
Depending on your mode electric or assistant you can expect to cover anywhere between 28 to 43 miles.
And with a battery lock feature and dual charging methods, concerns about battery theft or inconvenient charging are things of the past.
Ride Comfort and Versatility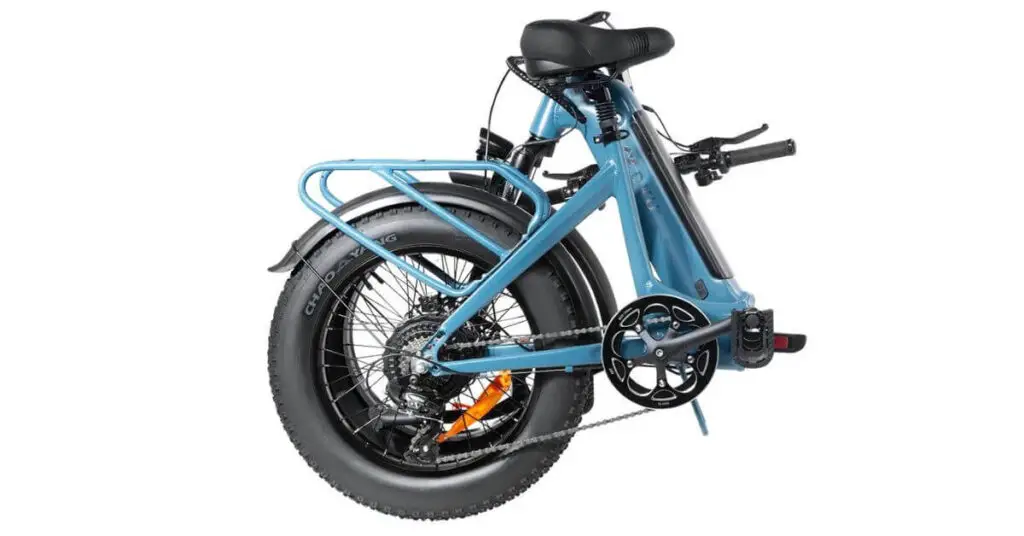 26*4" Fat Tyres with Dual Suspension
Beyond its sleek design, the DYU FF500 prioritises rider comfort.
The 26*4 inch puncture-resistant fat tyres, complemented by a dual suspension system, ensure a smooth ride across varied terrains.
Whether it's snowy paths, sandy beaches, rugged mountain trails, or the usual city roads, this e-bike handles them with grace and ease.
Adjustable & Foldable Design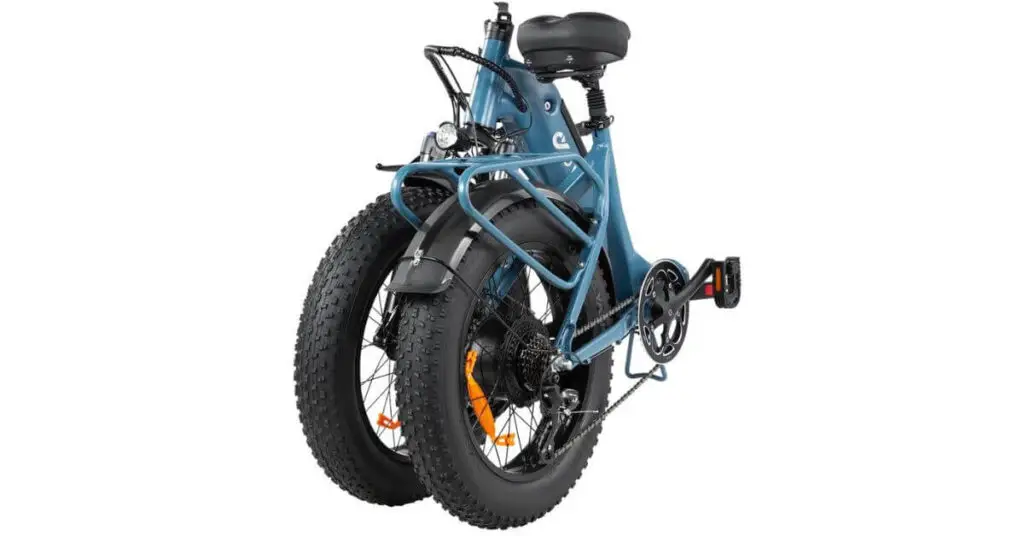 Compact living and city commutes demand flexibility, and the DYU FF500 delivers just that.
Its foldable design ensures it snugly fits in car trunks or can be stowed away in tight spaces.
With adjustable seat heights ranging from 89-101cm, riders of different statures are guaranteed a comfortable ride.
Features & User Experience
LCD Display & Control
The integrated handlebar LCD display is a gem, offering riders insights into their journey.
From battery health, current speed, and distance covered, to defect reporting, all critical details are just a glance away.
Safety & Control
With 3 distinct riding modes and a 7-speed system, riders get unparalleled control over their journey.
The dual disc brakes ensure prompt and safe halts, while the front LED lamp illuminates the path ahead, ensuring safe rides even in low light conditions.
Specifications & What's in the Box?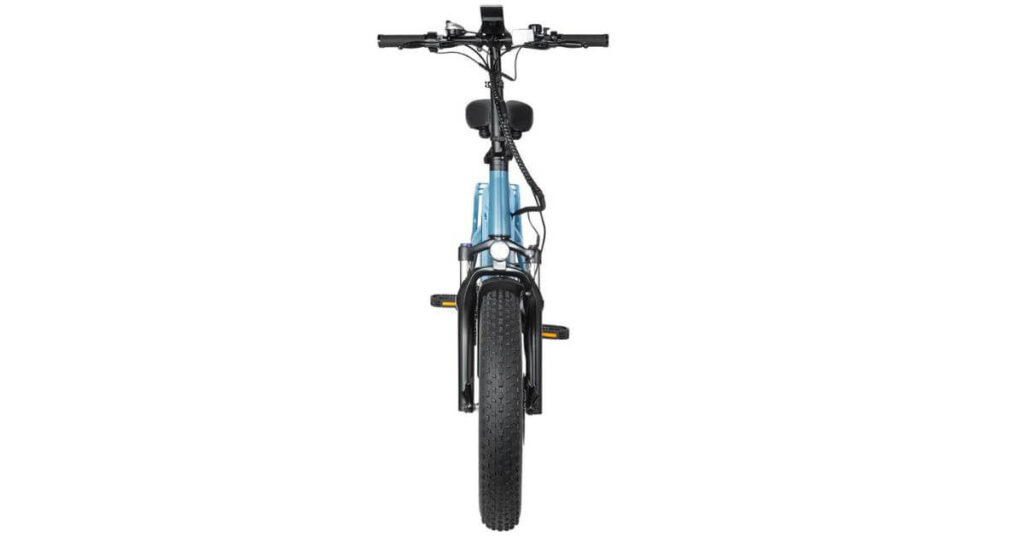 Crafted with an aluminium alloy frame and weighing 31kg, the DYU FF500 is sturdy yet manageable.
It comes with front and rear mudguards, catering to the unpredictable UK weather.
Each package includes the e-bike itself, a charger, essential tool kits, and a user manual, ensuring riders have everything they need to hit the road.
Final Verdict: Is the DYU FF500 Folding Cargo E-Bike Worth It?
Absolutely!
For those seeking a blend of performance, comfort, and convenience, the DYU FF500 is a stellar choice.
Its powerful motor, impressive range and user-centric features make it a valuable addition to the UK's e-bike market of 2023.
FAQs
How does the DYU FF500 handle wet conditions, given the UK's rainy climate?
Thanks to its waterproof rating of IP54 and the inclusion of front and rear mudguards, the DYU FF500 is designed to handle wet conditions with ease.
Is there a warranty or after-sales service available for the DYU FF500 in the UK?
While specific warranty details aren't mentioned, it's advisable to check with the official DYU dealers or distributors in the UK for precise warranty and after-sales service information.
Can the DYU FF500's battery be replaced?
Yes, the bike features a removable LG battery, which means it can be replaced if needed.
How does the DYU FF500 compare with other e-bikes in its price range?
Given its robust feature set, powerful motor, and versatile design, the DYU FF500 offers competitive value, often outshining others in its price bracket.
Is the assembly complicated for someone new to e-bikes?
The DYU FF500 comes with a user manual and tool kits, making the assembly process straightforward even for novices.
Final Thoughts
As urban commuting evolves, so do our transportation tools.
The DYU FF500 Folding Cargo E-Bike is a testament to this evolution, promising efficiency, comfort, and versatility in one sleek package.
For riders in the UK and beyond, this e-bike is a beacon of modern, sustainable, and enjoyable commuting.
Safe riding, everyone!