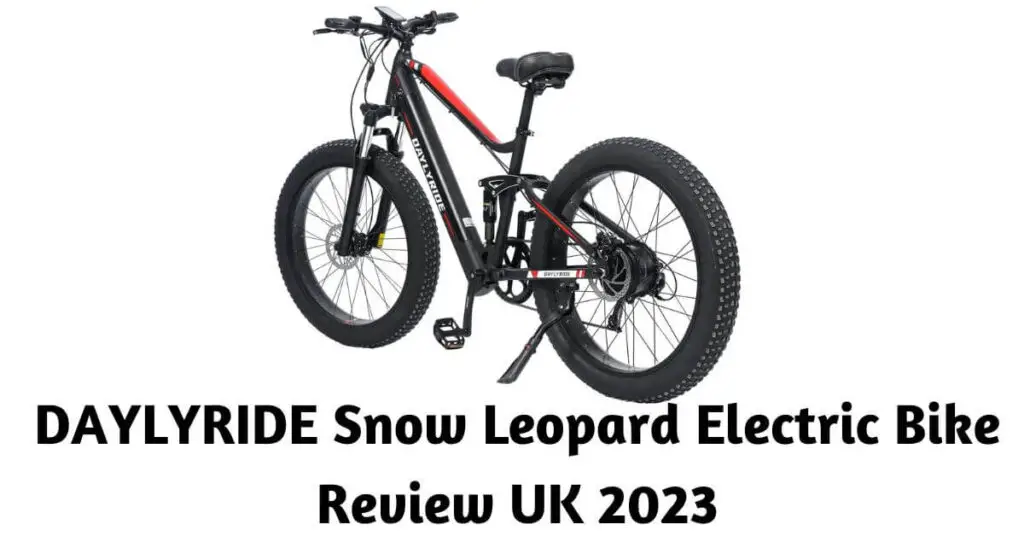 Introduction
Hello, fellow bike enthusiasts!
If you're keen to dive into the world of electric biking, you've landed on the right page.
Today, I'm sharing an in-depth review of the DAYLYRIDE Snow Leopard Electric Bike.
Let's pedal right in, shall we?
A Glimpse of the DAYLYRIDE Snow Leopard
For those unfamiliar, the DAYLYRIDE Snow Leopard is a 26-inch fat tyre electric bike boasting a 1000W motor.
With its robust build, it promises a thrilling experience both on city streets and rugged trails.
Design: A Blend of Elegance and Efficiency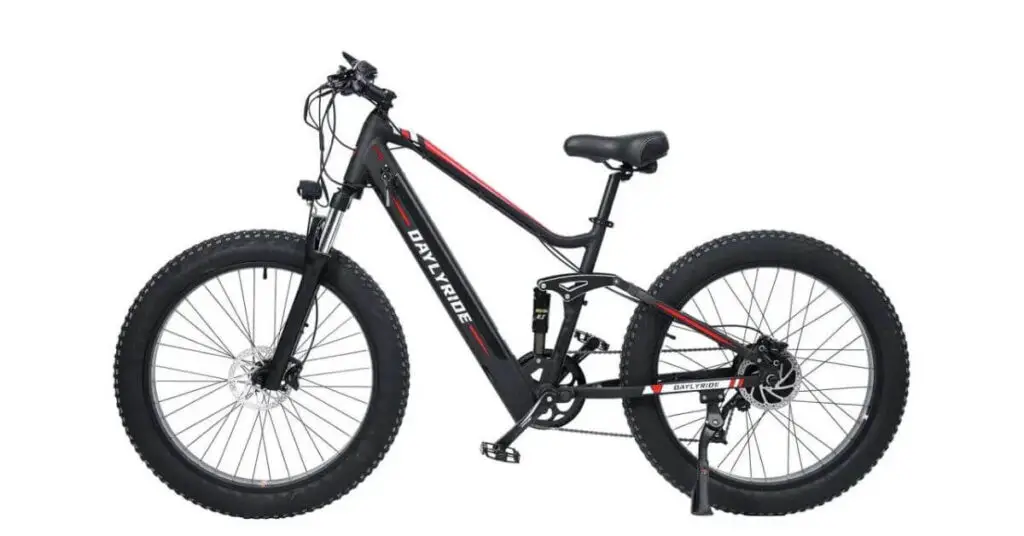 The Snow Leopard's frame is not only eye-catching but also designed for efficiency.
Its hidden battery ensures the bike retains the aesthetics of a traditional mountain bike, making it a stylish choice for city riders.
A Nod to Its Features
Power on Demand: With its 1000W motor, whether you're tackling steep hills or cruising through the city, the Snow Leopard ensures a ride filled with zest.
Diverse Riding Modes: Choose between pure electric mode for a range of up to 60 km, or pedal assist mode which can extend your journey up to 120 km.
Safety First: The powerful LED headlight ensures you're visible when riding in the dark, and the package even includes rear lights.
Riding Experience: Comfort Meets Adventure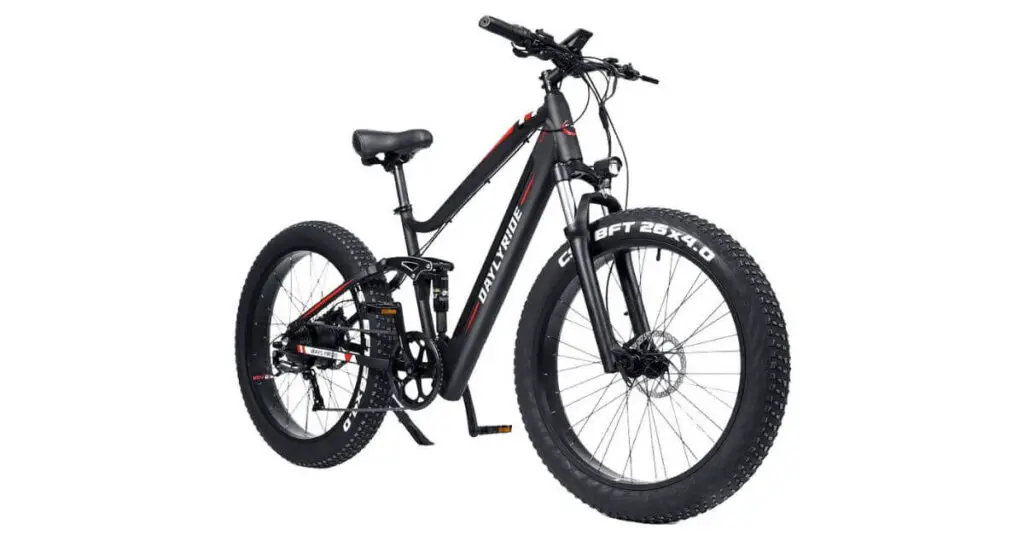 One of the standout features of the Snow Leopard is its dual suspension system.
This means bumps and dips on your trail are absorbed, ensuring a smooth ride.
Whether you're on a mountain path or a city road, the Snow Leopard promises comfort.
The Power Within
The heart of any electric bike is its motor and battery.
And the Snow Leopard doesn't disappoint.
Its 48V 15Ah battery not only promises a decent range but is also equipped with 8 safety protections.
This ensures both longevity and reliability.
Tackling All Terrains
Thanks to its 26″ x 4″ CST fat tyres and Shimano derailleur, transitioning between terrains is seamless.
From wet city roads to gravelly mountain paths, the Snow Leopard ensures stability.
The Technical Side: Delving Deeper
For the tech-savvy among us, the Snow Leopard is loaded with features:
Brushless Gear Hub Motor: High-temperature resistance ensures longevity.
Hidden Li-ion Battery: Enhancing the bike's range, stability, and safety.
Coloured LCD Screen: Keeping riders informed with details like speed, mileage, and more.
The Verdict: Is the DAYLYRIDE Snow Leopard Worth It?
In the vast sea of electric bikes, the Snow Leopard stands out not only for its features but also for its style.
Its power-packed performance combined with its sleek design makes it a top contender in the e-bike market for 2023.
Pros:
Strong 1000W motor
Full suspension for maximum comfort
Reliable battery life with safety features
Cons:
Slightly on the heavier side
Fat tyres might be bulky for some
Final Thoughts
After delving deep into the DAYLYRIDE Snow Leopard, it's evident that it's designed for those who crave adventure without compromising on comfort.
If you're in the market for an e-bike that combines power, style, and reliability, the Snow Leopard might just be your perfect companion.
Thank you, dear readers, for joining me on this ride.
Your quest for the perfect e-bike might just have found its destination!
FAQs
What's the top speed of the DAYLYRIDE Snow Leopard electric bike in the UK?
In the UK, the DAYLYRIDE Snow Leopard can effortlessly reach speeds of up to 50km/h or 30 mph.
Is the DAYLYRIDE Snow Leopard designed for off-road trails in the UK?
Absolutely! With its fat tyres and robust motor, the DAYLYRIDE Snow Leopard is tailor-made for UK's rugged terrains.
How long can the DAYLYRIDE Snow Leopard electric bike last on a full charge in the UK?
When riding in the UK, on pure electric mode, it can last up to 60 km. But with pedal assistance, UK riders can stretch it up to 120 km.
Can I easily detach the battery of the DAYLYRIDE Snow Leopard for charging in the UK?
Yes, in the UK, the DAYLYRIDE Snow Leopard's battery is designed for quick release, ensuring hassle-free charging.
Does the DAYLYRIDE Snow Leopard electric bike come with a warranty for UK buyers?
Absolutely! For UK customers, the DAYLYRIDE Snow Leopard offers a one-year warranty, ensuring you're covered and can ride with peace of mind.